Steel Mills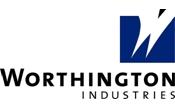 Worthington Sees Oil & Gas Strengthening
Written by Sandy Williams
June 29, 2017
---
Worthington Industries posted a strong fourth quarter, setting record annual earnings per share and quarterly net earnings of $56.5 million.  Net sales increased 18 percent year-over-year to $845.3 million. Steel processing sales rose 25 percent to $582.2 million, driven by higher average selling prices.
Automotive demand is beginning to soften, said President and COO Mark Russell during the earnings call. Domestic shipments increased 4 percent year-over-year in the quarter, which ended May 31. "However, we see the same thing everybody sees," he added, "which is activity slowing slightly at this point. People are starting to adjust their schedules."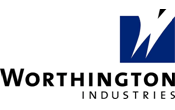 Construction volumes declined by 11 percent in the fourth quarter, but Worthington attributes that to the timing of customer orders rather than general construction market weakness. The Engineered Cabs segment was flat in Q4 due to historically low levels for off-highway equipment.
The agricultural sector contributed to Worthington's strength in steel processing. The galvanizing lines in Michigan and Ohio benefited from an uptick in purchases of grain storage units in anticipation of larger crops this year.
The oil and gas sector is improving, said Russell, especially in natural gas, which is currently priced around $3-plus per MMBTU while oil is still in the mid-to-lower $40s per barrel. Oil-driven plays in Texas and the Dakotas don't have as much strength as the Northeastern gas-driven plays of Marcellus and Utica.
He went on to note that in the Northeast, wells that might have been drilled were put on hold until they could be hooked up to pipelines. The gathering pipelines have now caught up to drilling activity and demand is improving. "Our forward order book looks stronger than it has in a couple of years in the business," said Russell.

Latest in Steel Mills