Economy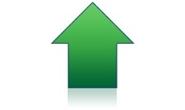 ISM Manufacturing Survey Shows Gains in June
Written by Sandy Williams
July 4, 2017
---
The Manufacturing ISM Report on Business exceeded expectations in June with a PMI reading of 57.8 percent. The composite index jumped 2.9 points for its strongest reading since August 2014, said the Institute for Supply Management, Tempe, Ariz. A reading above 50 indicates growth.
The new orders index strengthened with a 4 point increase to 63.5, while the production index gained 5.3 points to register 62.4. Backlogs grew for the fifth month in a row with the index increasing 2 points to 57. Suppliers struggled to meet increased demand, pushing the supplier delivery index up 3.9 points to 53.1 for a 14th consecutive month of slower deliveries.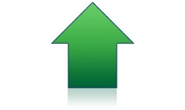 The index for raw material inventories contracted in June by 2.5 points to register 51.5. Customer inventories were considered too high in June at a reading or 50.5.
Prices for raw materials increased for the 16th month. ISM Chairman Timothy Fiore commented, "A review of 'Commodities Up and Down in Price' continues to show price relief in basic commodities such as natural gas, distillates, oil, plastics, and steel, while finished items of these materials are showing some price growth. Foodstuffs, both animal and plant based, are also showing some price expansion."
Manufacturing employment grew for the ninth month. The employment index registered a 3.7 point increase to 57.2.
New export orders were up slightly in June. The new export order index gained 2 points for a reading of 59.5. Imports also grew, gaining 0.5 points to register 54.0.
Survey comments included:
"International business outside North America on the upswing." (Machinery)
"Metal pricing continues to drag down our profit margins, but we are very busy quoting new business, so our customers have a good outlook on the rest of the year." (Fabricated Metal Products)
"Overall, demand is up 5-7 percent and expected to continue through the end of the year, at least. " (Transportation Equipment)
"Overall, business is strong. We are seeing price increases for packaging and handling materials as well as some MRO supplies" (Plastics & Rubber Products)
"Environmental regulations have strong effects on our business. We continue to watch for any changes as a result of the new administration." (Paper Products)

Latest in Economy