Steel Markets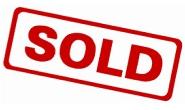 Existing Home Sales Slip in June Due to Tight Inventory
Written by Sandy Williams
July 25, 2017
---
Low supply muted sales of existing homes in June, said the National Association of Realtors. Sales slipped 1.8 percent last month to a seasonally adjusted annual rate of 5.52 million, the second lowest level this year. Sales were 0.7 percent above the June 2016 rate.
"Closings were down in most of the country last month because interested buyers are being tripped up by supply that remains stuck at a meager level and price growth that's straining their budget," said Lawrence Yun, NAR chief economist. "The demand for buying a home is as strong as it has been since before the Great Recession. Listings in the affordable price range continue to be scooped up rapidly, but the severe housing shortages inflicting many markets are keeping a large segment of would-be buyers on the sidelines."
The median price for an existing home was $263,800, up 6.5 percent from a year ago and the 64th consecutive month of year-over-year gain.
Inventory fell 0.5 percent in June to 1.96 million homes and was 7.1 percent below last year's total. At the current sales pace, inventory is at a 4.3 month supply compared to 4.6 months in June 2016.
Zillow Chief Economist Svenja Gudell said the existing housing market is "bordering on an inventory crisis at this point." Homes put on the market are gone in a flash.
"High demand and low inventory also serve to push prices higher at a rapid clip, as bidding wars break out for those scant few homes available," said Gudell. "The fact that demand is so high is actually a good sign of economic health."
Single-family home sales dipped 2 percent from May to June, but were 0.6 percent above last year's pace at a seasonally adjusted annual rate of 4.88 million. The median existing single-family home price was $266,200 in June, up 6.6 percent from June 2016.
Existing condominium and co-op sales were unchanged from May at a SAAR of 640,000 units, but were 1.6 percent higher than a year ago. The median existing condo price was 6.5 percent higher year-over-year at $245,900.
Regional Sales Data:
Northeast down 2.6 percent from May to an annual rate of 760,000; median price $296,300
Midwest rose 3.1 percent to an annual rate of 1.32 million; median price $213,000
South down 4.7 percent to an annual rate of 2.23 million; median price $231,300
West down 0.8 percent to an annual rate of 1.21 million; median price $378,100

Latest in Steel Markets