Final Thoughts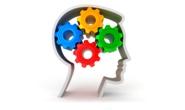 Final Thoughts
Written by John Packard
August 4, 2017
---
I adjusted our Price Momentum Indicator from Higher to Neutral. I did this after spending time analyzing the results from last week's flat rolled steel market trends survey, looking at what was being recorded by some of the other indexes, noting that Congress and the president are on holiday for a few weeks and there doesn't seem to be a clear focus on exactly what the catalyst is to move prices higher.
I am sure that from the steel mills' perspective the catalyst might be scrap increasing as scrap has moved higher by $10 to $30 per gross ton. There were nine sales of scrap to be exported to Turkey with those prices being up $30 per gross ton. This has moved East Coast prices by $20 to $30 per gross ton.
Ferrous scrap prices settled in Detroit on Thursday with P&S and shredded scrap up $10 per gross ton to $300 per gross ton. Busheling was reported up $20 per ton at $380-$390 per gross ton.
We will need to watch the mills this week to see if they are comfortable announcing a new price increase or if they will wait until September. As I have mentioned before, the steel buyers are telling SMU that Nucor is about to make an announcement.
SMU Steel Summit 2017 is but three short weeks away. We are burning the candle at both ends trying to get ready to host the event. I want to take a moment to thank Ray Culley, Brett Linton and Diana for their hard work and for keeping up with all of the moving parts. We are expecting this to be our best conference ever from beginning to the very end. The latest registration number for the conference is 582 through last Friday. There is still time to register, which you can do on our website or by contacting our offices at 772-932-7538 or 706-216-2140.
Our Fort Wayne Steel 101 workshop, which includes a tour of SDI's Butler steel mill, is sold out and we are now working on a waiting list. We will work on getting another workshop on the schedule as soon as possible (probably for late January 2018). More details to follow soon.
As always, your business is truly appreciated by all of us here at Steel Market Update. Remember to tell your friends about our newsletter, website, workshops and our conference.
John Packard, Publisher

Latest in Final Thoughts