Steel Mills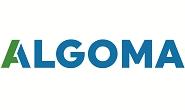 Retirement Surge Challenges Algoma to Fill Jobs
Written by Sandy Williams
August 12, 2017
---
Algoma is looking for 63 good people. With retirement looming for 25 percent of its workforce in the next three years, Algoma is looking to attract new employees for production positions that include general labor, production operations and production shipment.
"We have 700 employees eligible to retire today. As these people transition into retirement, there is a positive net new economic impact in our community – one collecting a pension, another collecting a salary," said Jim Rennie, vice president human resources.
In the last 18 months, Algoma has hired 270 people into salaried, trades and production positions. "These are good, full-time career opportunities at very competitive wages. These are the kinds of jobs that support families and build communities," said Rennie.
Steel Market Update asked Algoma spokesperson Brenda Stenta how the company is handling finding qualified applicants for open positions.
"As our demographics shift and employees transition into retirement, new opportunities are opening up for both entry-level and mid-career roles," said Stenta. "In an effort to ensure we have qualified people in the pipeline, Algoma offers a very robust apprenticeship program, providing training in up to nine different trades."
The company currently has 44 apprentices and 32 approved for entry into the program.
Algoma also offers a Graduate Engineer Trainee program designed to take high potential engineering graduates and develop them for careers in steel. Stenta said the company takes 8-10 graduate engineers on board each year. "Both of these programs have proven to be effective tools as we look to address succession planning across the organization," she said.
Algoma currently has approximately 2,700 employees and more than 6,000 retirees. "Retirees continue to receive full pension and benefits during the restructuring process," said Stenta.
Algoma said on its website that another 45 jobs in trades and professional job opportunities are also available.
Restructuring Update
Algoma has been under Companies' Creditors Arrangement Act protection since November 2015 and is currently in negotiations with the Debtor in Possession lenders to acquire the company. The company has received several extensions to its DIP financing and Stay of Proceedings. The current Stay of Proceedings expires Sept. 30, 2017. In its fourth and latest financing extension, the DIP agreement was extended through March 31, 2018.
"Stakeholder discussions are ongoing with the approved bidder, and we remain focused on making quality steel here at Algoma," said Stenta.

Latest in Steel Mills