Steel Products Prices North America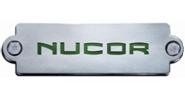 Distributors Not Surprised by Nucor's Plate Announcement
Written by Tim Triplett
August 15, 2017
---
Nucor's Plate Group announced a $30 price increase on Aug. 14, citing escalating raw material and input costs. Nucor will increase transaction prices on all new orders for carbon, alloy and heat-treated plate by $30 per ton, effective immediately.
Plate distributors responding to SMU's request for comment are generally supportive of Nucor's move.
"The plate announcement was strictly based on higher scrap costs at Nucor. We are also dealing with a falling market this summer ($37.00/cwt May to $34.00/cwt August). We are all hoping the increase will form a bottom. Inventories are strong and demand is weak," said one plate distributor.
"No doubt the plate market is waiting for infrastructure to take off. Plate is underpriced compared to sheet and needs to find a higher number. Avoiding a slide is just as important with scrap climbing. They need the boost and I believe will go for it," said a service center executive in the Midwest.
"The price announcement is a lever the mills are using because of the slow Section 232 rollout process. Demand is still strong and as always there is price movement up and down. We have noticed low supplies at some of the broker types in the business," added another service center exec.
Below is a copy of the letter emailed to customers by the Nucor Plate Group on Monday, Aug. 14.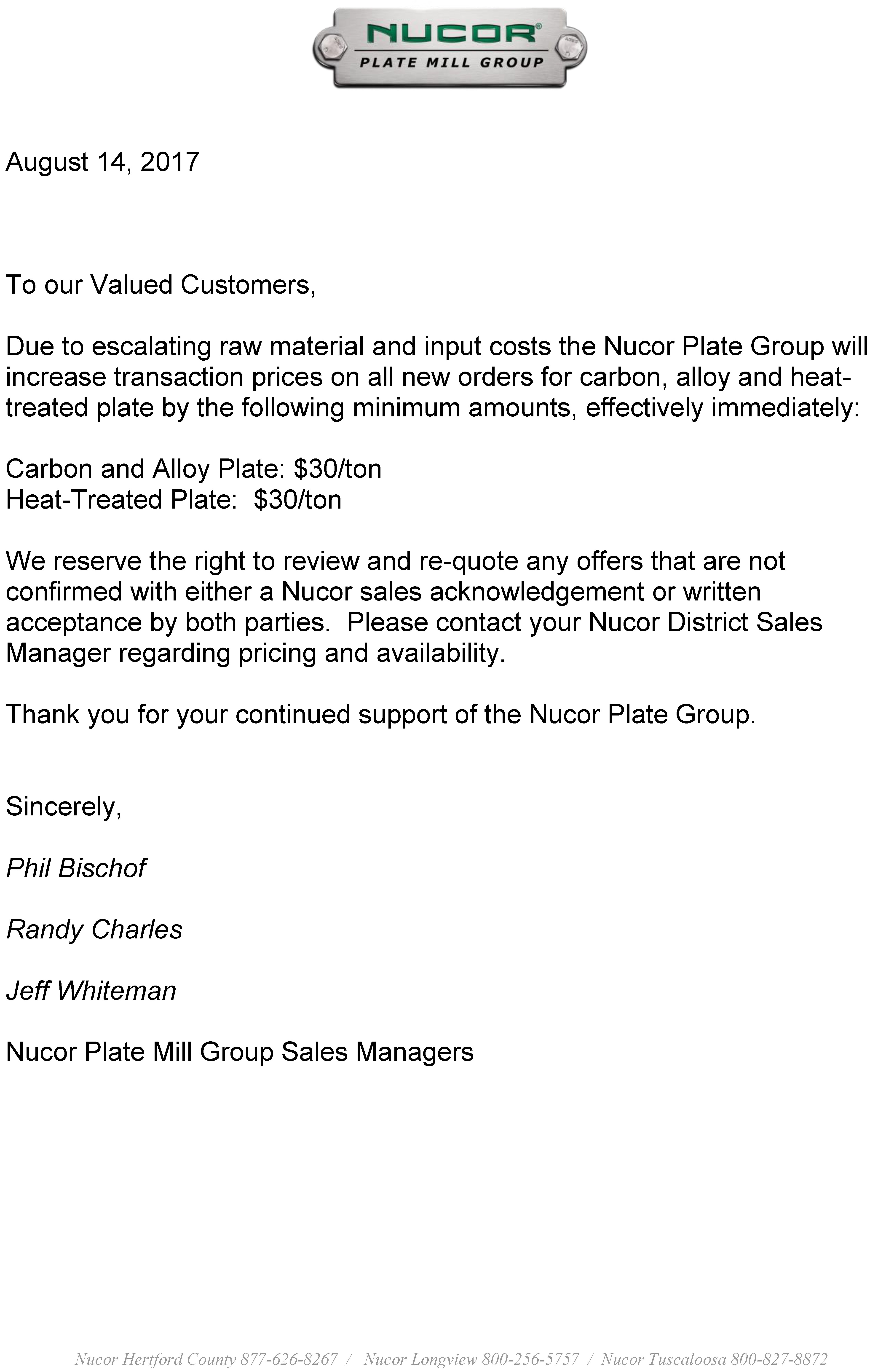 Latest in Steel Products Prices North America