Final Thoughts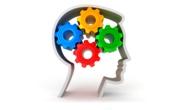 Final Thoughts
Written by John Packard
August 18, 2017
---
Tomorrow is the full eclipse of the sun in many areas of the country. Where I live in southern Florida, the sun will be 81 percent covered. About four hours drive north of here will be in the high 90 percent range. If you are lucky enough to be in an area where a total eclipse can been seen, please be careful to wear the special glasses being used to look at the sun. I believe the eclipse starts in the West (Oregon) and heads east reaching the Atlantic around 2:50 PM ET. Enjoy an event that won't be back in the U.S. until 2024.
As I mentioned in my final thoughts last week, our SMU Steel Summit Conference is taking a good piece of my attention right now as we put the finishing touches on this year's program. Every single conference has been different than the one before. We provide different panels and ways at looking at subjects and we adjust to what we think are the important keys to understanding not only what is happening now but, more importantly, what may happen in the future (and why). A number of our panels are interacting with our team and myself right now as we zero in on what we will discuss during my one-on-one discussions.
We are also working on the interactive portion of our program, which is where our attendees can respond as a group and advise everyone what they think about certain topics. The best example of that is our conference, when polled, voted by two to one in favor of Donald Trump for president. We should not have been surprised in November when he won the election. We had a couple of forward-looking questions from last year that we will review and update with this year's attendees. We will add a question that will be used in our final panel of the conference and we will add a couple of new questions.
Diana and I will be leaving Florida on Wednesday as we travel with all of our equipment to Atlanta. The bulk of our team will come in over the weekend with a few joining us on Monday morning.
A word to those attending – we have literally sold every single seat in the house and now we have a waiting list. If you thought last year was a big crowd…
We don't expect to miss a beat when it comes to our publication schedule. The only change will be delaying our steel index until Thursday rather than Tuesday.
As always, your business is truly appreciated by all of us here at Steel Market Update.
John Packard, Publisher

Latest in Final Thoughts