Steel Mills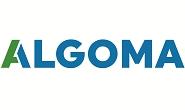 Algoma Furnace Rebuild Cuts Production
Written by Sandy Williams
August 26, 2017
---
The No. 7 blast furnace at Algoma Steel is currently undergoing maintenance in order to rebuild one of the four furnace stoves. The project was begun in July and is expected to take four months to complete.
Steel production will be reduced by approximately 78,000 tons during the maintenance period. As a result, Algoma expects revenue to decline by $60 million and profits by $25 million, reported Soo Today.
Monthly production averaged 192,000 net tons in June and July 2017, according to the latest monitor's report.
Latest in Steel Mills