Steel Products Prices North America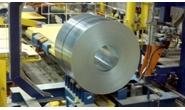 Updated Galvanized G90 Mill Coating Extras Comparison
Written by Brett Linton
September 13, 2017
---
Zinc prices have been rising and we are starting to see updated galvanized price extras from the mills. Steel Market Update has received updated galvanized coating extras from Nucor, USS Posco (UPI), NLMK, California Steel Industries (CSI), and AK Steel. We updated the comparison tables on our website and have included a copy of the G90 comparison table below.
Updated UPI and CSI extras are nearly the same, with any differences due to slightly different thickness ranges listed in their price books. Compared to price extras posted earlier this year, the new AK Steel G90 extras rose an average of 16.5 percent, while new Nucor G90 extras increased an average of 14.7 percent. You can see the changes for each specific mill on our website by looking in the Resources section of the menu under Steel Mills > Galvanized.
As of late Thursday when this article was written, we have not found updated galvanized extras for U.S. Steel, ArcelorMittal, Wheeling Nisshin, CSN, Steel Dynamics or Big River Steel.
The table below is available on our website in the menu system under Resources > Steel Mills > Galvanized > Coating Extras Comparison. In that same Galvanized section, we have individual pages for each mill with their full coating, width and thickness extras listed, as well as their previous coating extras.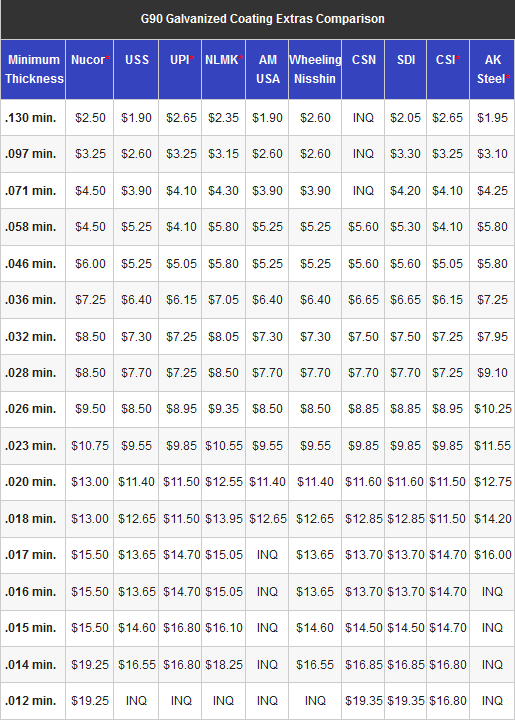 Latest in Steel Products Prices North America