Steel Mills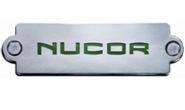 Fatality at Nucor Decatur
Written by Sandy Williams
September 25, 2017
---
A contractor at Nucor Steel in Decatur, Ala., died at the mill on Saturday afternoon after falling into a vat containing waste product from finished rolled steel.
Nucor issued the following statement from Mike Lee, vice president and general manager of Nucor Steel Decatur:
"Nucor Steel Decatur and Atlantic Recovery Services, Inc., a specialized industrial cleaning company, are investigating a workplace fatality that occurred at our mill in Trinity, Ala., on Saturday afternoon.
A contractor with Atlantic Recovery, Melvin Gant Jr., died while performing work on site in the mill's baghouse. On behalf of all our Nucor Steel Decatur teammates, I want to express my sympathies to the family and friends of Mr. Gant. We are deeply saddened by this event.
We temporarily suspended operations after the accident. We are currently working with Atlantic Recovery and the appropriate state and local agencies to investigate the cause of this accident."
Nucor Steel Decatur produces hot-rolled and cold-rolled sheet steel products. The mill, acquired by Nucor in 2002, has an annual capacity of 2.5 million and employs more than 700 people.
Latest in Steel Mills