Final Thoughts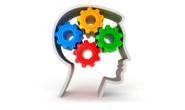 Final Thoughts
Written by John Packard
October 4, 2017
---
It's 10 PM and I am on a flight back to Florida having spent the last three days in Fort Wayne, Ind. We hosted one of the largest Steel 101 workshops in our history and the workshop went well. We spent Wednesday going over the classroom materials and then that evening our workshop was hosted by Charlie Trowbridge and the Steel Dynamics team for a networking event that included dinner. If you are in downtown Fort Wayne, you will want to try out the Hoppy Gnome. SDI and the Hoppy Gnome put on a tremendous event, which also included Jerry Henry and Pete Henry from Paragon Steel who hosted our group on a tour of their service center earlier today.
Today (Thursday) our group toured the SDI Butler plant including the EAF's, ladle metallurgical station, caster, hot strip mill, cold mill, galvanizing lines and paint line. After that tour had concluded, we move over to Paragon Steel, which is located next to SDI, and toured one of their facilities (there are two next to SDI). Their 180,000 square foot facility is holding 68,000 tons of inventory as they feed their three slitting lines. Paragon Steel slits hot rolled, HRPO, cold rolled, galvanized and prepainted steels.
I want to thank both SDI and Paragon Steel for their hospitality and generosity.
I checked with a couple of our attendees who had Fitbit watches and discovered we used up 4,500 steps just in the SDI plant.
I will be back in the office early tomorrow morning (Friday) and we will get back to our normal routine, at least for a few weeks before John Eckstein (metallurgist and one of our Steel 101 instructors) and I travel to Chicago for Fabtech. At the Fabtech show, we produce a two-hour version of our Steel 101 workshop. If you are curious and will be attending Fabtech, our mini-workshop begins at 1:30 PM CT on Tuesday, Nov. 7. The program is called: Steel 101: Mill to Fabricator.
Our next Steel 101 workshop will be held Jan. 24-25, 2018, in Mobile, Ala. We will be touring the SSAB Mobile plate minimill. This will be our second Steel 101 workshop touring the Mobile facility (we have also been to their Iowa facility in the past) and we are looking forward to returning to Mobile. We expect the weather to be a tad warmer than what will be happening up north.
A note about what is going on in Mobile right after our workshop. The weekend after our workshop, the Senior Bowl will be held, and that weekend is the beginning of Mardi Gras in Mobile. More reasons to come to our next Steel 101 and maybe stay and enjoy Mobile for a few extra days.
As always, your business is truly appreciated by all of us here at Steel Market Update.
John Packard, Publisher

Latest in Final Thoughts