Steel Products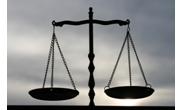 Ethics and Your Business: Is a Deal a Deal, Even with a Terrorist?
Written by John Packard
October 10, 2017
---
Among the many hot-button issues facing the steel industry, ethical business practices is one that is often overlooked. I (John Packard, Publisher of SMU) found out how hot of an issue it can be in a recent exchange with a reader.
In Sunday evening's issue of Steel Market Update, I posed the following rhetorical question: Cable news is reporting that President Trump is considering "decertifying" the treaty with Iran, which is preventing the Iranians from developing nuclear weapons. Depending on the news source you listen to, the reasons for the potential decertification appear to be related to President Trump's dislike of what he perceives as the terms of the agreement…. How different is the president decertifying a treaty he doesn't like from a purchasing manager canceling a contract or an order that is no longer priced in his company's favor? At what point do 'ethics' become part of the narrative?
I received the following email from a service center reader who questioned the analogy: "I always appreciate the information contained in SMU and some of the editorializing. However, in your last edition, you tried to draw a parallel between the Iran Nuclear Agreement that President Trump may or may not cancel and a buyer cancelling a purchase order that no longer provides a price advantage to his or her company. I do not see the parallel at all. Iran is the single largest sponsor of worldwide terrorism and has a significant impact on the entire world. A buyer from company XYZ does not have the power to impact the safety of the world or world events. I think that was a cheap shot taken at our president."
I was a bit surprised by the response as I was only using a topic in the news right now, the Iran Nuclear Treaty, as an example. In my mind, whether the original treaty was good or bad from a political standpoint is irrelevant to the question. One can argue that the U.S. should never have made an agreement with a country that supports terrorism. My question is whether it would be ethical for the United States to back out of the deal at this point. Just as it's ethically questionable to back out of a steel purchase that was agreed to in good faith.
I have approached a couple of experts on the subject of business ethics and asked them to weigh in on the topic. I have not yet heard back, but I anticipate the questions I have asked may elicit different responses from the educational or consulting communities.
I would like to hear what our readers think on the topic. Is ethics nothing more than what is "right and wrong?"  If so, who decides what's right? And how does "truth" play into the ethical scenario?
We welcome your thoughts. You can send your comments to: John@SteelMarketUpdate.com.
Written by: John Packard, President, CEO and Publisher, Steel Market Update

Latest in Steel Products