SMU Data and Models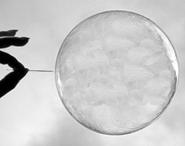 Is Trust Another Victim of Kobe Steel Scandal?
Written by Tim Triplett
October 18, 2017
---
Does the Kobe Steel scandal raise the question that other steel mills, including those in the United States, might cut corners with testing and falsifying documentation? About 70 percent of buyers and sellers of steel responding to Steel Market Update's flat rolled steel market trends questionnaire this week say no, they remain confident about the veracity of their steel suppliers' testing and documentation. But nearly 30 percent say they are concerned about the possibility they are getting material that does not meet the specifications they ordered.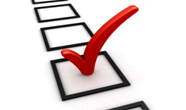 Most respondents remain confident in the integrity of their mill suppliers and their quality control.
"I still have faith in the system. Kobe has to be an exception," said one service center. "I think the risk of recovering from a scandal like this far outweighs any potential short-term gain of shipping material that is out-of-spec" commented another wholesaler. "This is more about foreign mills," added a third.
But clearly, there is a significant group of steel buyers who are anxious about the issue. Following is a sampling of their comments:
· "Kobe and other Japanese mills were considered to be high-quality, trusted suppliers. If it can happen at Kobe, it could happen anywhere." Service Center/Wholesaler
· "It's always a concern when you get feedback from customers questioning varying results with metal fabrication." Service Center/Wholesaler
· "Yes, it raises concerns. It has always been an issue dealing with "excess/secondary" vendors providing material that doesn't meet the MTRs. Now I'm concerned it is a much bigger issue with steel mills directly. I have had some recent issues where the MTRs for PRIME steel ordered from a domestic mill did not match independent certified testing from a third-party entity. Base metal thickness did not meet the minimum requirements on the purchase order. The issue is still not resolved, just finger pointing at this point, with the mill citing a percentage of the head and tail not required to meet purchase order specifications. Very frustrating." Manufacturer/OEM
· "We are now receiving pressure from government agencies to provide third-party verification of steel properties on top of mill certs. I'm afraid trust has suffered from this." Manufacturer/OEM
Steel Market Update will have more on the subject of trust and dealing with your steel suppliers in Sunday evening's issue of our newsletter.
Editor's note: Updated Oct. 20, 2017
In response to SMU's survey results on Kobe Steel, a former quality assurance division manager for integrated mills offered the following comment: "After working for over 40 years in various quality positions for different integrated steel companies, the process of testing and certification of these test results has veracity. Each mill had a quality assurance manual that details practices and procedure that must be adhered to within the course of manufacturing and compliance to standards. Internal audits to determine compliance to these standards were done annually. In addition to internal audits, we were required to have two surveillance audits annually by our registrar. These outside audits took at least four days with hundreds of hours of preparation. The consequences of a major find could result in decertification.
In the case of Kobe Steel or any other mill that permits this behavior of falsifying mill test reports, the top executives and top quality personnel should all be fired. The next step should be that each individual be prosecuted. For those who may question the veracity of the test reports from their mill source, request an audit and see for yourself.

Latest in SMU Data and Models