SMU Data and Models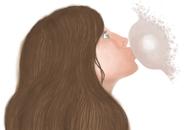 Distributor Spot Prices Not Yet at Point of Capitulation
Written by John Packard
October 24, 2017
---
Last week, Steel Market Update (SMU) conducted one of our flat rolled steel market trends analyses, sending invitations to 655 executives associated with the manufacturing, steel distribution, steel mills, trading companies and toll processor segments of the industry. The majority of respondents completed the questionnaire prior to the ArcelorMittal USA price increase announcement. One of the key areas probed in our questionnaire was how service centers were treating flat rolled spot prices into their end customers. Our query on this subject was aimed at manufacturing company and service center respondents only. What we discovered was an increase in the percentage of distributors identified as dropping spot prices.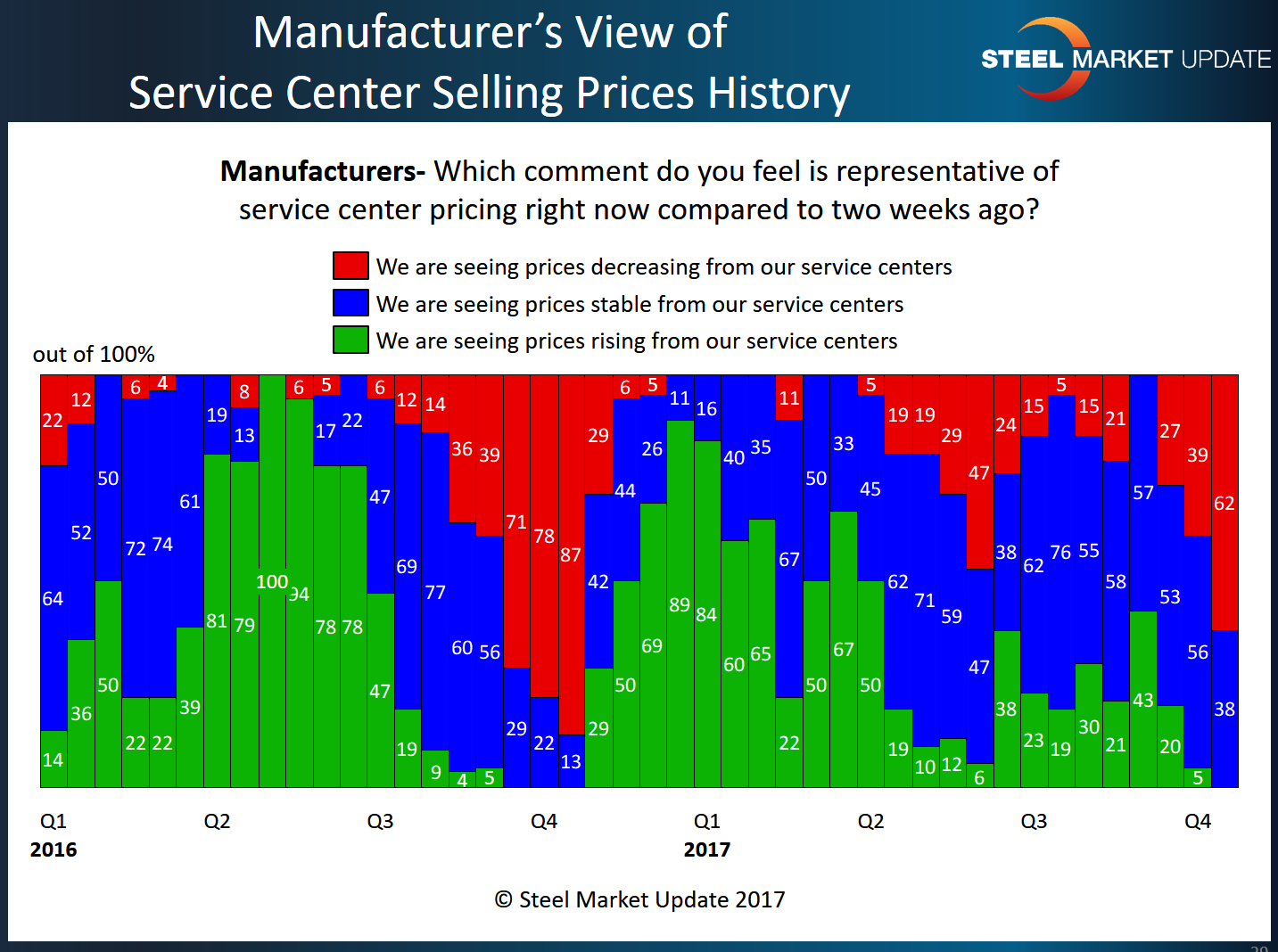 A higher percentage of manufacturing companies and flat rolled steel service centers responding to last week's questionnaire reported distributors as lowering spot prices. Sixty-two percent of manufacturers reported receiving lower prices from their service center suppliers. This is a big jump from the 39 percent reported at the beginning of the month. Only 48 percent of the service centers reported their company as lowering spot prices. This is an increase of 8 percent from the beginning of this month.
Zero percent of the manufacturing company and service center respondents reported their company as raising prices.
The 62 percent of manufacturers and 48 percent of service centers are the highest percentages seen in response to this question since Q4 2016 when we saw the market reach capitulation.
Capitulation = Support for Price Increases
Technically, the distributors have not yet slipped into the "capitulation" zone which, according to our experience using our market trends survey, is when approximately 75 percent of the service centers admit lowering spot prices to their end customers. At the point of "capitulation," the frustration level is so high at the distributors that they will support any move by the domestic steel mills to increase prices, thus protecting/increasing the value of the service centers' inventories.
Usually there is a build-up prior to reaching the point of capitulation. In SMU's opinion, there needs to be a period of time for the lower prices and reduced profit margins being offered by service centers to their customers to be painful enough to promote the immediate snap-back in spot prices once increases are announced.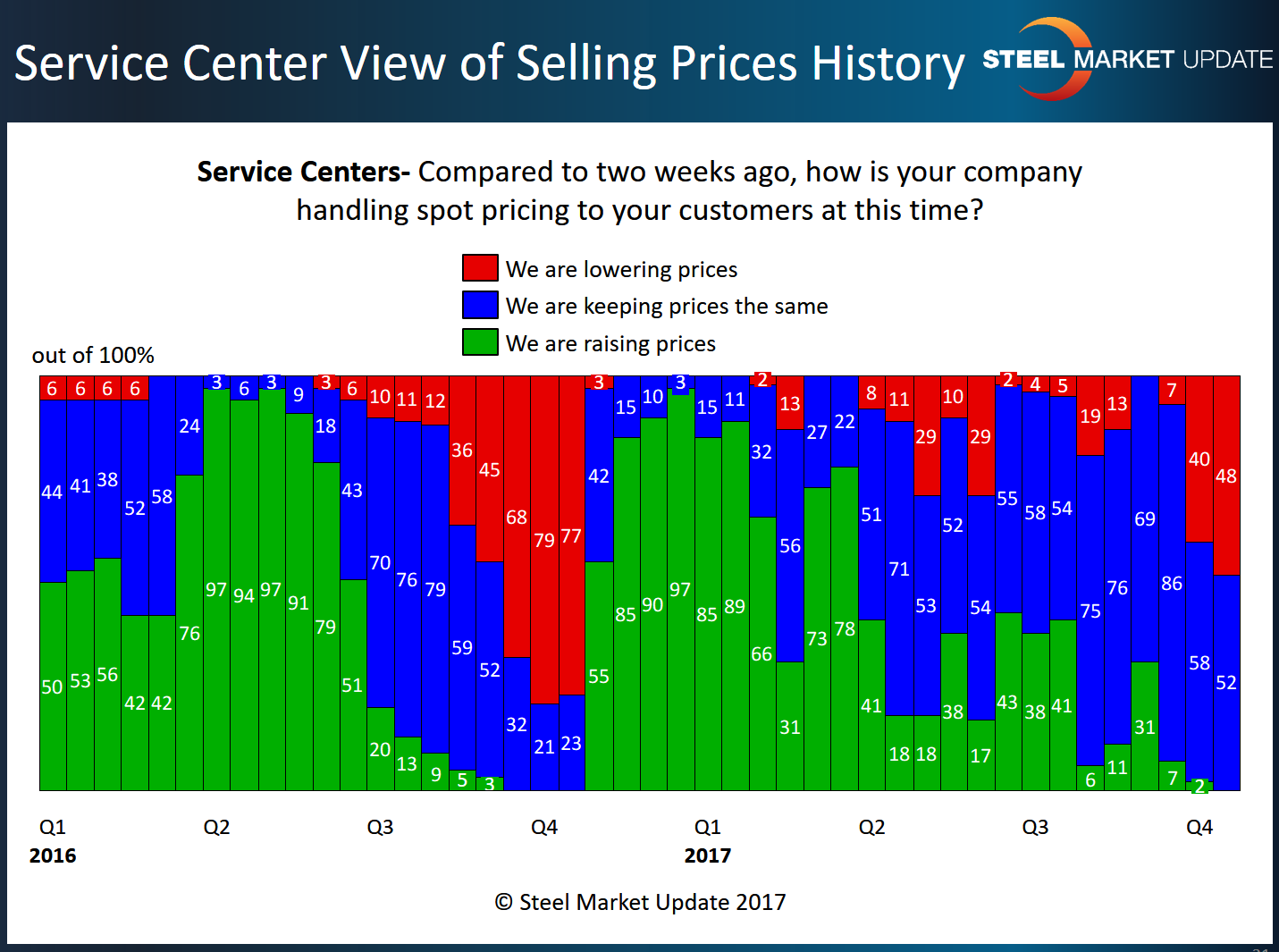 This becomes important when price increase announcements are made. When there is strong support for the newly announced steel mill price increases, service centers will change their spot prices immediately, and this is caught in our analysis of the industry. You can clearly see this in the graphic below when looking at Fourth Quarter 2016. Almost 80 percent of service centers were admitting to dropping prices, and by mid-November 85 percent reported their company as raising prices.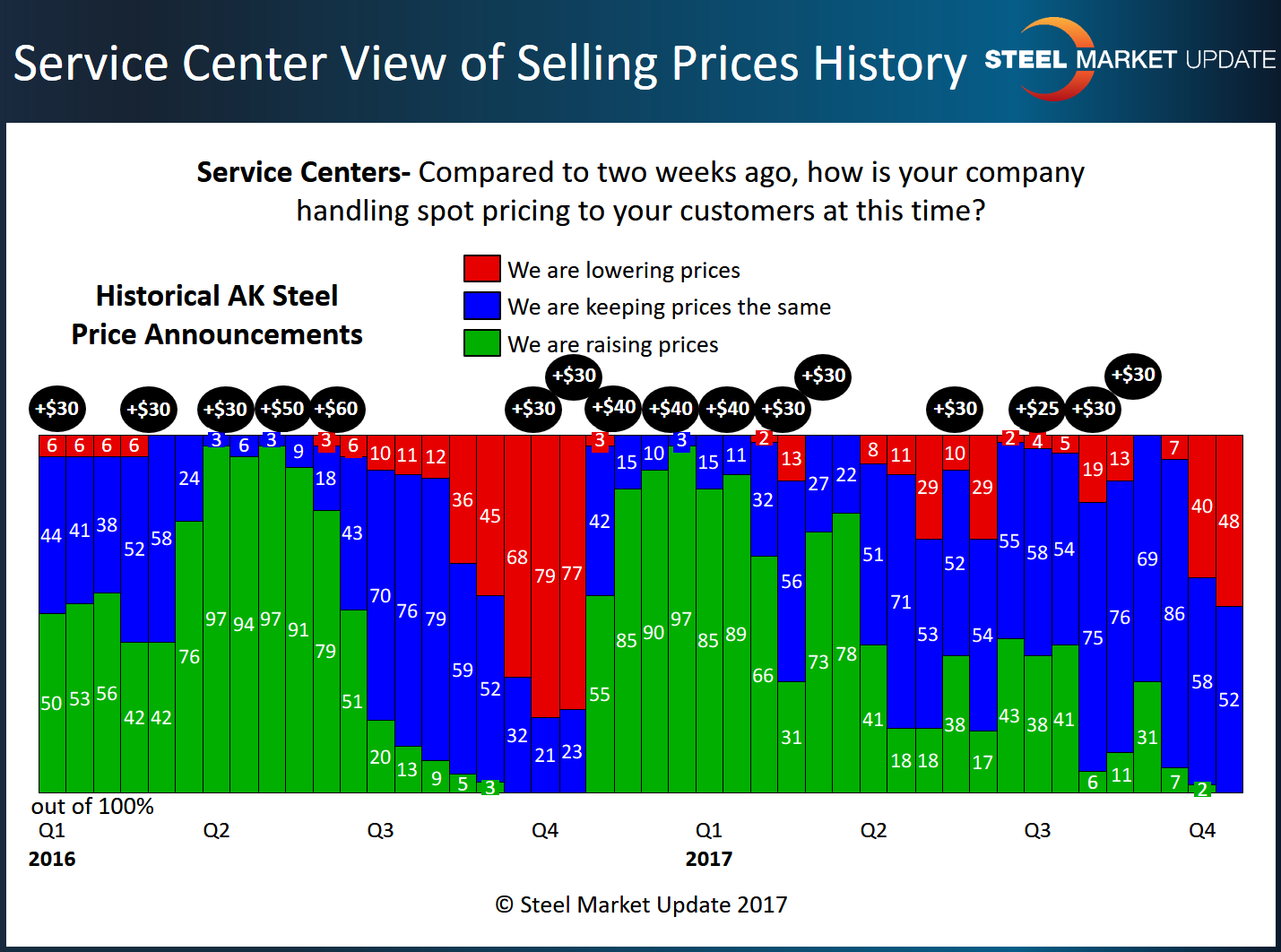 As many of you who have been following Steel Market Update for some time know, steel mill price increases can be helpful in trying to stem the pace of a declining market and potentially turn a market in a new direction. There are times when the increases announced are ignored or only partially successful. This seems to have been where the market has been for most of this calendar year.

Latest in SMU Data and Models