Final Thoughts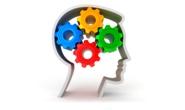 Final Thoughts
Written by John Packard
November 1, 2017
---
Another reminder that mill metallurgist and Steel 101 instructor John Eckstein and I will be in Chicago next week for FABTECH 2017. We will be conducting a mini-version of our Steel 101 workshop during the expo. Our workshop will be held in the McCormick Place Convention Center in room 502 B on Tuesday, Nov. 7, from 1:30 PM until 3:30 PM. There is no cost to attend the event (I assume you have to be registered for FABTECH). If you have an interest in having some of your employees attend one of our two-day Steel 101 workshops around the country and you want to get a feel for a piece of the program, come join us in Chicago.
If you would like to register for FABTECH, here is a link to their registration page.
Our January Steel 101 workshop in Mobile, Ala., is currently sold out and we have a short wait-list. The next workshop will be in March in the Chicago area, and we will be touring the NLMK Portage, Ind., minimill. We have also received a couple of invitations from service centers to add a tour of one of their facilities as part of the March workshop. We will advise soon if we can work it into our schedule and what facility it will be.
We have already sold about 30 percent of the available sponsor spots for the 2018 SMU Steel Summit Conference, which will be held at the Georgia International Convention Center on Aug. 27, 28 & 29. Clear your calendars and add our conference to your 2018 budgets as we expect another record crowd and another dynamite program. More details will be coming soon about the conference. In the meantime, to become a sponsor or an exhibitor (or both), please contact Jill Waldman at Jill@SteelMarketUpdate.com or Ray.Culley@SteelMarketUpdate.com or myself at John@SteelMarketUpdate.com.
It won't be long before we open registration for next year's event….
By the way, on Monday, Steel Market Update will open up advertising space for 2018 newsletters and the website. For more details and pricing options, please contact Brett Linton at Brett@SteelMarketUpdate.com or you can call him at 706-216-2140.
As always, your business is truly appreciated by all of us here at Steel Market Update.
John Packard, Publisher

Latest in Final Thoughts