Steel Markets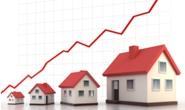 Accelerating Home Prices Continue to Outpace Supply
Written by Sandy Williams
November 27, 2017
---
Home prices continued to accelerate across the nation in September, posting the fastest annual rate increase since June 2014. The S&P CoreLogic Case-Shiller U.S. National Home Price NSA Index showed home prices up 6.2 percent in September, compared to a gain of 5.9 percent in August. The 20-City Composite posted a 6.2 percent gain year-over-year, up from 5.8 percent the previous month, with every city reporting gains.
Seattle, Las Vegas, and San Diego reported the highest year-over-year gains among the 20 cities. Seattle led the way with a 12.9 percent year-over-year price increase, followed by Las Vegas with a 9.0 percent increase and San Diego with an 8.2 percent increase. The smallest gains were in Atlanta, New York, Miami, Chicago and Washington.
"Most economic indicators suggest that home prices can see further gains," said David M. Blitzer, Managing Director and Chairman of the Index Committee at S&P Dow Jones Indices. Rental rates and home prices are climbing, the rent-to-buy ratio remains stable, the average rate on a 30-year mortgage is still under 4 percent, and at a 3.8-month supply the inventory of homes for sale is still low. The overall economy is growing with the unemployment rate at 4.1 percent, inflation at 2 percent and wages rising at 3 percent or more."
Demand for housing remains strong, but tight inventory continues to contribute to rising home prices, making it difficult for buyers to find homes within their financial reach.
"One dark cloud for housing is affordability – rising prices mean that some people will be squeezed out of the market," Blitzer said.
Latest in Steel Markets