Steel Products Prices North America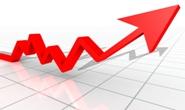 UPI, California Steel Raise Prices $30
Written by John Packard
November 28, 2017
---
Since Nov. 20, 2017, two of the West Coast flat rolled mills have increased prices. On Monday, UPI (USS/POSCO) followed the lead of California Steel Industries (CSI) by raising prices. In a letter to customers, they advised that prices of hot rolled pickled & oiled (HRPO), cold rolled and galvanized would increase by $30 per ton ($1.50/cwt). The UPI increase was to be effective immediately.
Just prior to the Thanksgiving Holiday, CSI opened their order book for the first two weeks of January and announced they would be raising prices on hot rolled, HRPO, cold rolled and galvanized transaction prices by $30 per ton.
CSI advised that all prices were subject to slab availability (CSI converts foreign/domestic slabs) and capacity on the rolling mills.
Latest in Steel Products Prices North America