Trade Cases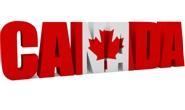 Commerce Provokes Canada With Bombardier Decision
Written by Sandy Williams
December 21, 2017
---
The U.S. Department of Commerce announced on Wednesday antidumping and countervailing duties of almost 300 percent on Canadian Bombardier C Series planes that are shipped to the U.S, setting up potential retaliation by Canada.
In its final determination, Commerce set an antidumping duty rate of 79.82 percent and a CVD rate of 212.39 percent. Boeing claims that the Bombardier planes are sold at unfairly low prices in the U.S. due to subsidization by the Canadian government, resulting in injury to Boeing.
"Today, the U.S. Department of Commerce reaffirmed the magnitude to which Bombardier has been subsidized by government funds and the extent to which it dumped C Series aircraft in the United States, selling those aircraft at prices millions below production cost in an illegal effort to grab market share in the U.S. single-aisle airplane market," Boeing said in a statement.
Canada has already canceled the purchase of 18 Boeing F18 Super Hornet fighter jets in protest. Bombardier says Boeing does not make a plane that competes in the same category as the C Series plane. Bombardier was scheduled to fulfill  an order from Delta for 75 of the C Series planes. Bombardier says Boeing has not been able to fill Delta's orders for years due to backlogs.
Airbus plans to add an assembly line in Mobile, Ala., and teamed up with Bombardier to gain a majority control of the C Series. The jets would be produced in Alabama using parts imported from Canada. Boeing insists the AD/CVD duties cover any parts from Canada that are imported into Alabama for assembly at the Airbus facility.
"This was a politicized trade complaint designed to appeal to the protectionist wing of the Republican Party," said Richard Aboulafia, an aviation industry analyst with the Teal Group consultancy in Fairfax, Va., in a recent Washington Post article.
Ways around the duties include selling the planes to Delta's foreign partners who could then lease them to Delta or making sure planes made at the Alabama facility have enough U.S. parts to avoid tariffs.
Scott Miller of the Center for Strategic and International Studies told the Post that it may be doubtful any airplane gets a duty applied to it. "These things have wings and jet engines. They can fly around. You can take delivery in a lot of different ways," he said.

Latest in Trade Cases