Steel Mills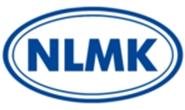 NLMK USA Sales Hit All-Time High in 2017
Written by Sandy Williams
January 17, 2018
---
NLMK USA's 2017 sales hit an all-time high of 2.25 million metric tons (2.48 million net tons), a surge of 21 percent, supported by demand from pipe manufacturers, construction companies and machine builders. Pricing for steel products in the U.S. grew by 15-19 percent compared to 2016. Growth was also positively impacted by the re-start of the #2 hot-dip galvanizing line at Sharon Coating in February 2017.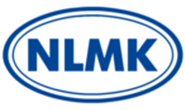 Crude steel output increased 11 percent to 620,000 metric tons last year. Finished steel output jumped 21 percent to 2.16 million metric tons on higher product demand. Supply of slabs from NLMK Lipetsk increased 25 percent year-over-year to 1.59 million tons.
Sales for fourth quarter declined 3.0 percent to 550,000 metric tons compared to the third quarter due to lower seasonal demand.
Russian steelmaker NLMK Group's fourth-quarter steel output grew 2.0 percent year-over-year to 4.32 million metric tons. Output was down 2.0 percent from the third quarter due to seasonal slowdown for long products and planned maintenance. 
For the year, NLMK Group sales increased 3.0 percent to 16.47 million metric tons, supported by a 21 percent jump in U.S. sales for 2017 and recovering demand in Russia and Europe. Sales of finished steel increased by 5 percent year-over-year to 10.8 million tons, accounting for more than 65 percent in the group's total sales.
Latest in Steel Mills