Steel Products Prices North America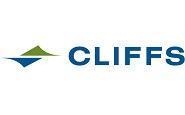 Stellar Quarter for Cleveland Cliffs
Written by Sandy Williams
July 22, 2018
---
Cleveland Cliffs reported consolidated revenues of $714 million for the second quarter of 2018. Revenues jumped 52 percent from first quarter revenue of $471 million. Net income for the quarter was $165 million, which included a $64 million loss from discontinued operations, primarily associated with the sale of the company's Asia Pacific Iron Ore assets. Adjusted EBITDA was $276 million, a 103 percent increase from the prior year's second quarter.
"Our second quarter results provide a clear picture of what Cleveland-Cliffs has become and what it will continue to be; a simple, clean, cash flow generating powerhouse," said Chairman and CEO Lourenco Goncalves. "Manufacturing in United States has been reestablished and everything we have done to improve and evolve this company over the past four years has set us up to thrive during this manufacturing renaissance."
Goncalves said during the Cleveland Cliffs earnings call that the steel market in the United States is in great shape.
"The actions taken by the Trump administration, mainly tax reform, have brought a massive positive impact to the economy in general and to the steel business, in particular," said Goncalves. "Even without Section 232, the domestic steel market would be doing well. As far as Cleveland-Cliffs is concerned, because of how we have constructed our contracts, we have benefited directly and immediately from the rise in benchmark steel prices that we have seen this year. I can actually make the case that Cliffs benefits from this steel price rise more and more immediately than most domestic steelmakers and service centers."
Strong steel demand has increased demand for iron ore pellets. Cliffs increased its sales volume forecast to 21 million long tons for this year.
Projects under way include the HBI project in Toledo, Ohio, and an upgrade for DR pellet production at Northshore Mining. The HBI project remains on time and on budget. Infrastructure work is currently being completed and erection of the first tower is expected during the third quarter. Goncalves said there is incentive to finish ahead of schedule, but the priority is ensuring the facility is built safely and environmentally compliant.  
Goncalves noted that with EAFs approaching 70 percent of overall steelmaking production in the U.S., HBI will be essential for steel mills and, especially, for producers in the Great Lakes region. The company is already engaging in talks with commercial and technical staff at prospective steel mill customers.
Cleveland Cliffs purchased land in the Nashwauk area of Minnesota and still plans to develop operations there in the future. The government of Minnesota will be in transition this fall, and Goncalves says he will wait until it is in place before restarting talks with the state administration.
The Mustang pellet launched last year is a big success in the market, said Goncalves, and is considered one of the best pellets in the world. Production has been ramped up to meet demand of additional customers.
Goncalves commented on the shift to higher grade iron ore and pellets by Chinese steel mills. "China continues to try to be the first world super power, and first world super powers don't pollute to produce steel," said Goncalves, "So, long story short, the shift toward higher grade is there to stay."
Regarding the risks to downstream customers' elevated steel prices, Goncalves said just the opposite is happening. "It's unquestionable that Donald Trump brought back the resurgence of American manufacturing," he said.
"We are seeing American jobs being generated. Instead of generating jobs in China, in Taiwan, in Malaysia, in Thailand, we are generating jobs in Ohio, in Pennsylvania, in Indiana, even in Wisconsin," said Goncalves.
"So, we are generating jobs in the Midwest thanks to tax reform, not Section 232, not anything else other than a pure playbook of tax reform, long overdue. Countries are no longer taking advantage of the United States in trade thanks to Wilbur Ross, Peter Navarro—these guys who have been defending the United States out there, and we appreciate that. And I appreciate what President Trump did as far as supporting trade. And it's not a Republican thing. Here in Ohio, we have Democrats, Sherrod Brown, his speech is exactly the same as Donald Trump, because he understands, he gets it. So, we are not at any risk or problem downstream. Logic will prevail at the end and we'll continue to be geared toward more and more production in America."

Latest in Steel Products Prices North America