Steel Products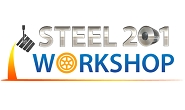 SMU Steel 201 Steel Training Workshop - An Exceptional Opportunity
Written by John Packard
July 29, 2018
---
We have an exceptional new steel training event coming up in September as Steel Market Update works with AK Steel to conduct our first Steel 201: Introduction to Advanced High Strength & Other New Steels workshop. The dates of this unique opportunity to see both a fully integrated steel mill and the AK Steel Research and Innovation Center, are Tuesday, Sept. 11, and Wednesday, Sept. 12, 2018, in Middletown, Ohio.
It has been some time since SMU has had an opportunity to take one of our steel training workshops on a tour of a fully integrated steel mill. For those of you waiting for us to go to an integrated mill, here it is.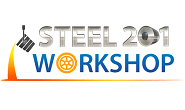 In May of this year, five AK Steel employees were recognized by the Auto/Steel Partnership "…for their innovation and collaboration in developing pre-competitive solutions enabling steel use in future vehicles. Through the Auto/Steel Partnership, automakers and steel companies collaborate to drive improvements through projects focused on new steels, manufacturing processes and design challenges, including steel lightweighting solutions."
Our Steel 201 workshop will be taught by metallurgists/engineers at AK Steel's Research and Innovation Center, as well as our own instructors, as we learn about how advanced high-strength steels (AHSS) and other new steels are reshaping the future of the steel industry and how companies think about working with their steel suppliers to solve complex problems.
We will have an opportunity to tour the Research and Innovation Center of AK Steel, which is also where our workshop will be based (as opposed to working out of a hotel as we have done in the past).
This workshop is one not to be missed if your company is working on challenging parts, manufacturing issues related to steel, or if you just need a better understanding of the steels that you may be working with in the future either as a manufacturing company or as a supplier/toll processor to manufacturing and fabricators.
Who Should Attend?
Purchasing executives who are dealing with new steels or who have an interest in advancing their knowledge of the steel industry and the future of the steel industry.
Sales executives who want to understand how new steels are made and how they are processed. This is also an excellent way to stay on top of your competition as "new steels" will become more commonplace within the industry in the years to come.
Executives who are looking at lightweighting existing products or want to know more about "new steels" and the potential applications these steels may provide their company.
Executives who want to better understand how to work with their suppliers as they contemplate new products, designs or dealing with manufacturing issues related to steel.
Anyone who wants to know how to go from idea to a finished product when conventional steels aren't sufficient.
You can learn more about the workshop, costs and how to register on our website: www.SteelMarketUpdate.com/events/steel-201 or by contacting our office at 800-432-3475. 

Latest in Steel Products