Steel Mills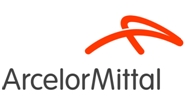 Ilva Acquisition by ArcelorMittal Faces More Delays
Written by Sandy Williams
August 7, 2018
---
The takeover of Italian steel mill Ilva by ArcelorMittal has encountered another snag. Deputy Prime Minister Luigi Di Maio said he is still not satisfied by the environmental and jobs plan proposed by the steelmaker and will suspend talks until a better offer is submitted.
Di Maio said talks could continue later in the week. "AM must show signs of life and tell us if it will move from the figures agreed with former [industry] minister [Carlo] Calenda and then perhaps we can start talking again."
Di Maio is the leader of the 5-Star movement of the new government that has campaigned for years to close the mill over environmental concerns. ArcelorMittal was supposed to take over the troubled mill on July 1, but the government requested another review of the acquisition agreement to see if there were any irregularities from the previous administration.
"We have an obligation to verify the facts following important, critical issues that have emerged," Di Maio's office said in a statement on July 24. "We believe there are the conditions for starting an administrative procedure aimed at the possible cancellation of [the agreement].
As part of the acquisition, ArcelorMittal will divest several of its European steel plants. Aditya Mittal, Group CFO and CEO of ArcelorMittal Europe, said during the company's second-quarter earnings call that there was good interest in the European assets, but if the transaction for Ilva does not go through, there will be no divestment.
ArcelorMittal has a binding agreement, said Mittal, which is completely valid. ArcelorMittal will pay €1.8 billion ($2.09 billion U.S.) to purchase the steelworks and then invest another €2.4 billion ($2.78 billion U.S.) in productivity updates and pollution controls. The acquisition costs are spread across several years. The workforce would be cut to 7,600 from the current staffing of 10,900.
"We believe we have a lot to offer to this asset in terms of our turnaround capability, environmental and social capabilities," said Mittal.
The insolvency proceedings for Ilva were extended by the government to Sept. 15, 2018, at which time any precedents to the contract for lease and subsequent purchase of the assets by ArcelorMittal must be completed.
Government funding for Ilva will be running out, said Mittal.  "And once those funds run out, the government would have to go to Parliament to ask for more money, and that could trigger a whole question on state aid and subsidies, which in the steel industry in Europe is not allowed," he said. The question then becomes to close the asset or complete the transaction with ArcelorMittal as the new owner, said Mittal.
The Italian metalworkers union said the government needs to clarify its position on Ilva.
"The government should go beyond saying that Mittal's employment plan is not sufficient and clarify its point of view on jobs and the rights (of workers)," said FIOM chief Francesca Re David.

Latest in Steel Mills