SMU Data and Models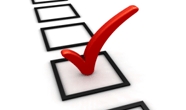 SMU Market Trends: Spot Prices Poised to Decline?
Written by Tim Triplett
August 26, 2018
---
Sixty-two percent of those responding to Steel Market Update's latest market trends questionnaire believe steel prices on the spot market are on the decline. Another 35 percent expect prices to remain the same. Only 3 percent feel steel prices could still move higher.
SMU has adjusted its Price Momentum Indicator to Lower, meaning prices are expected to decline in the next 30-60 days. The benchmark price for hot rolled coil dipped by $5 per ton last week to an average of $885 per ton. Cold rolled prices saw a similar drop to $985 per ton, while the base price for galvanized declined by $10 to $985.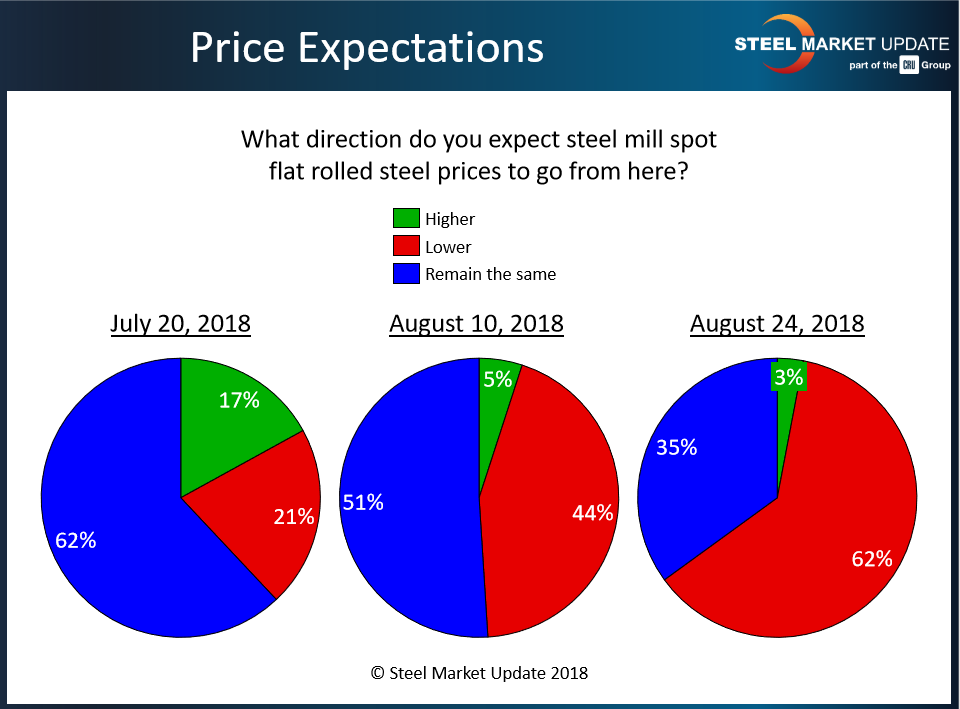 What is likely to happen to steel prices from here? Following are some of the respondents' more insightful (anonymous) comments:
"We expect hot rolled coil prices to decrease slightly by year end. Plate will stabilize for the balance of this year."
"We see a slight correction of perhaps down $40."
"Mills will start posturing soon for contract season, but I think their order books are soft."
"Spot deals will be coming to keep tons booked, but I'm not sure how much prices will go down. It depends on lead times and how far out the mills are. If they get too short, more deals will be made."
"With scrap probably declining, I do not think prices will go higher in the short term, unless there are labor issues that constrain supply. I think pricing has bottomed for the next few months."
"Prices will drop, but not as quickly as the futures market predicts."
"If steel demand causes shortages, prices will rise. If demand remains normal, prices should fall slightly."
"Domestic prices have dropped, and I expect foreign to start doing so, as well, as futures prices are now $25-40 per ton lower than domestic. It's not worth the risk right now!"
"Mills can't help competing against themselves."

Latest in SMU Data and Models