Steel Products Prices North America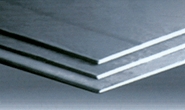 Plate Price Momentum "Neutral" Over the Short Term; Longer Term?
Written by John Packard
October 9, 2018
---
Spot plate prices have not budged this week, according to the numerous data points received from both large and small plate buyers today. Our range is $980 to $1,030 per ton delivered with an average of $1,005 per ton.
The domestic plate mills continue to be on "controlled order entry" (they don't like the word allocation) as their order books are strong with limited spot plate tonnage available. This situation is expected to continue through first-quarter 2019.
Plate distributors are advising SMU that their customers continue to enjoy good business conditions. At the same time, there are mythical pipeline inquiries out to the domestic mills for as much as 500,000 tons of plate in both coil and sheet form. One of the large plate distributors told SMU to take the tonnage with a grain of salt. "These are mythical beasts until there is a P.O." Nonetheless, the plate mills are waving the possibility in front of their customers to help keep prices firm and the orders flowing.
A couple of the large plate distributors advised SMU that there has been some erosion recently after one of the plate mills released 8,000 to 12,000 tons of late October/early November tonnage into the market. It was explained that the mill in question had come off maintenance and was running smoother than expected, which created these extra tons. The issue bothering some of the distributors is that a few service centers "panicked" and dropped resale prices by $20 to $30 per ton. "The fact there was an opening [extra tons] brought out the sky is falling crowd," said one plate buyer. He went on to say about the plate market, "If we hear news, we have to react." At the same time, we were told, "Most people don't like to lose money. We will figure it out. People have to buy, so this will blow over quickly."
A couple of the plate distributors point to service centers that handle both plate and flat rolled products as being the leaders of the slide in spot pricing at the service center resale level. With interest rates rising, the dollars needed to cover holding inventories on the floor have increased. A rising interest rate environment creates more risk for the distributors.
A second plate distributor questioned the logic of lowering spot prices in a strong market. "When supply is tight, lead times are out to December, No Imports, Demand is good, inventory is critically low in some grades and sizes, market is overall good, WHY be stupid and discount something that you don't need to? If you need CASH because you didn't bank what you've made all year, go do something else and get out of the plate distribution business. Manage your money better, manage your inventory, be smart about your decisions."
Most of the plate distributors firmly believe there will be a price increase once lead times move into first-quarter 2019.
Steel Market Update's Price Momentum Indicator for plate is short-term Neutral. We believe spot prices out of the domestic mills will remain the same through the balance of this year. There are no "end of the year deals" out there, but once we move into the New Year we could well see an uptick in plate pricing. This is something we will watch carefully and discuss in detail with both the steel mills and their customers over the next few weeks.

Latest in Steel Products Prices North America