Final Thoughts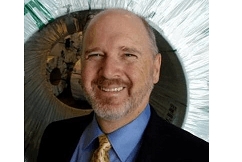 Final Thoughts
Written by John Packard
December 7, 2018
---
JSW Ohio (former Mingo Junction mill) has been struggling to get their existing electric arc furnace (EAF) up and running. It was supposed to have fired up last week, but we were told there is an issue with the oxygen, and the new ETA first heat date is Monday or Tuesday of this week. I am following this closely as I have been invited to visit the mill once the furnace is running. I will keep our readers advised on the situation at JSW Ohio and what that means for hot rolled supply and pricing as we move into the New Year.
I understand that Nucor is switching their zinc coating extras back to table "C" for contract customers. Are any of you having discussions with other mills regarding zinc coating extras?
We sent our SMU Service Center Inventories "Flash" Report to all data providers this morning. We are hopeful that the full report will be completed by the afternoon of Dec. 14. If your company is a data provider and you have any questions, or if your service center/wholesaler would like to participate in our service center inventories analysis, please contact DeWayne Tuthill at DeWayne.Tuthill@crugroup.com or by phone: 724-720-1008. I am also available to answer any questions you might have.
I will be traveling on Monday, Tuesday and Wednesday of this week as SMU is conducting one of our Steel 101 workshops to a sold-out crowd in Toledo, Ohio. I will return to my office on Thursday at 8 a.m. ET.
Paige Mayhair will be attending our Steel 101 workshop, as well. If you have any questions, please contact Brett Linton at 706-216-2140.
As always, your business is truly appreciated by all of us here at Steel Market Update.
John Packard, President & CEO
Latest in Final Thoughts