Steel Mills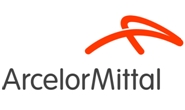 ArcelorMittal Assuming Management of Hibbing Taconite
Written by Sandy Williams
January 2, 2019
---
ArcelorMittal announced it will take over as managing partner for Hibbing Taconite effective Aug. 12. The iron ore mine and pellet processing facility began production in 1976 and is currently managed by Cleveland Cliffs. The operation is jointly owned by ArcelorMittal, Cleveland Cliffs and U.S. Steel, holding shares of 62.4 percent, 23 percent and 14.7 percent, respectively.
Cleveland Cliffs announced in August 2018 that it would resign as managing partner when its contract expires, preferring to focus on its wholly-owned operations and its new HBI facility in Ohio.
"When Cliffs announced it would tender its resignation as managing partner, we knew that assuming oversight for the operation was the right thing for our business, the Hibbing workers and the Iron Range community," said ArcelorMittal USA President John Brett in a statement. "Assuming the role of managing partner demonstrates ArcelorMittal's continued commitment to Hibbing Taconite, while ensuring the long-term supply of quality iron ore to our key operations in the United States."
The facility has 734 hourly and salaried employees and produces about 7.7 million tons of taconite annually. ArcelorMittal mines produced more than 62 million tons of iron ore in 2017. No changes in employment, production or operations are planned, said ArcelorMittal.
Latest in Steel Mills