Shipping and Logistics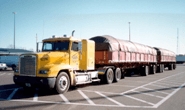 Capacity, Rates and Driver Shortage—Trucking Concerns for 2019
Written by Sandy Williams
January 6, 2019
---
The Christmas holidays slowed freight movement last week, as expected, but shippers still scrambled to find available trucks.
A capacity crunch set load-to-truck ratios soaring and increased rates for dry van, refrigerated and flatbed freight. DAT Trendlines reports the flatbed ratio rose to 26.1 loads-per-truck from 19.5 the previous week.

National flatbed rates increased by one cent during the week of Dec. 23-29. Spot rates ranged from a high of $3.79 in the Northeast to a low of $2.08 in the western U.S.
DAT Solutions said shippers are increasingly trying to minimize exposure to rapidly rising spot rates by shifting to contract carriers and intermodal rail.
"Our market is a living, breathing market, as alive as the stock market," said Jeff Tucker, CEO of CPL Tucker Company Worldwide at a recent JOC inland distribution conference.
"We have spot market pricing, contract pricing, and dedicated pricing," Tucker said. "In this environment, dedicated might be the only thing left that's not, on some spectrum, a spot price. When you hear about three price increases in one year by a carrier, you've got to be thinking that the marketplace might be more alive than we've ever seen before."
Diesel fuel prices dropped 1.0 percent during the Christmas week for a national average of $3.05 per gallon.
November flatbed ratios were between 18.2 and 18.5 loads per truck, about 36 percent lower than a year ago when demand increased due to energy exploration and construction growth following two hurricanes.
Looking ahead in the New Year, HDT Truckinginfo.com expects the U.S. economic expansion to continue during the first part of 2019, but the "economic outlook is not a rosy as it was a year ago." Concerns about tariffs and trade wars along with faltering stock and housing markets point to a slowdown going into 2020, says Deborah Lockridge, chief editor for HDT Truckinginfo.
"It's not doom and gloom or clouds on the horizon, necessarily, but things do seem a little foggy, especially the farther you get down the road," said Lockbridge, adding that passing of an infrastructure bill would give the economy a boost.
Driver shortage continues to be a concern for trucking fleets. The American Transportation Research Institute reported that driver shortage was the top ranked critical issue facing the North American trucking industry for the second year in a row. To attract new drivers, the industry is reaching out to younger drivers, women and minorities, as well as offering higher pay and improved scheduling. Wages are expected to grow 6-10 percent in 2019, according to transportation analysts at Stifel.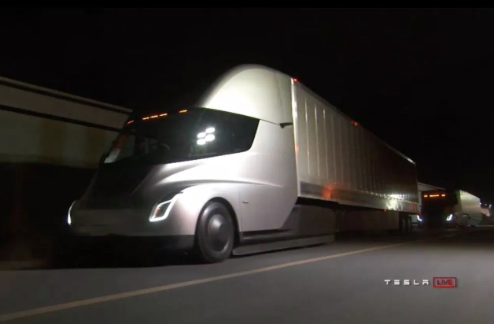 Regulatory rules such as the Electronic Logging Device (ELD) mandate, which rolled out last year, and new Compliance, Safety, Accountability (CSA) data gathering are items to watch in 2019. Recent legalization of marijuana in some states and opioid testing through hair follicles is uncovering more positive test results for potential drivers, said Lockbridge.
Technology is another area to watch in 2019. New uses of artificial intelligence tools are improving loading efficiency and freight tracking, Development of electric vehicles for the trucking industry is ramping up and some vehicles are already on the road. Tesla hopes to produce an electric Class 8 semi in 2019 and has already received orders from UPS and Pepsi.
Autonomous and automated vehicles dominated the news in 2018 and are expected to make further advances in 2019.
The American Trucking Association estimates trucks moved 10.77 billion tons of freight in 2017, representing 70.2 percent of all domestic freight tonnage for the year and generating $700.1 billion in annual revenue. The industry continues to be a barometer for the U.S. economy and vital to watch in 2019.

Latest in Shipping and Logistics