Steel Products Prices North America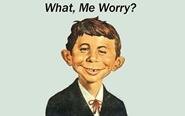 Foreign Steel: Buyers Not Willing to Take the Risk
Written by John Packard
January 18, 2019
---
Steel Market Update spoke with a number of foreign steel trading companies who service the North American market today. There was one very clear theme no matter who I spoke with – steel buyers are not willing to take any risk on foreign steel with spreads less than $60 per ton. A second common theme: the steel buyers are being unrealistic about the prices they believe should be available from foreign sources.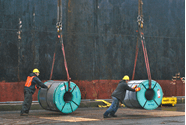 The trading companies with whom we spoke today reported tonnage volumes for first-quarter 2019 on products not purchased by the domestic steel mills were lower. Most reported sales down by at least 10 percent or greater (slabs, billets, hot rolled and some full hard cold rolled are all bought by domestic steel mills). Specialty products and those not rolled by the domestic steel mills continue to be bought foreign as before.
The commercial head of flat rolled for one trading company told SMU this afternoon, "There is general confusion in the market. The [steel market] is still adjusting." This trading executive told me that U.S. companies that were foreign buyers were beginning to move toward more domestic supply. This is happening due to the Section 232 tariffs and the fact that the pricing "gap" between foreign and domestic steels just is not there. We were told foreign hot rolled delivered into a Gulf or East Coast port was being offered at approximately $660 per ton ($33.00/cwt). Steel buyers are asking for $620 per ton and they are finding it is not available. With the SMU HRC average at $685 per ton this week, there is very little gap between the $660 and $685 numbers (not taking freight into consideration). With momentum still pointing toward lower numbers ahead, there is very little incentive to wait 3-5 months for foreign steel to arrive.
SMU has noted in the past that steel buyers tend to look for spreads between foreign and domestic steel to be at least $60 per ton, and in volatile markets the goal on cold rolled and coated is for that spread to be $100 per ton or more. Excluding niche products, the $60-$100+ per ton spreads don't seem to be available right now. In fact, one trader told us the international markets appear to have bottomed and steel mills in places like Vietnam were having to pay more for their substrate. In turn, they were asking for higher export prices to traders operating in the United States. Domestic prices have been dropping with no clear relief in sight, and some foreign mills are looking for higher pricing? Not a good scenario for the trading companies.
The European Union is continuing safeguard measures on steel, which will help the European mills on pricing and market share. At the same time, better prices in their home markets and a higher market share helps keep European steel out of the U.S. market. There will be little interest in selling cheap steel from Europe into the United States in the coming months.
Hot rolled prices were referenced by the traders we spoke with today as being $650-$660 per ton from a couple of the countries that are excluded from the tariffs. Countries with tariffs were reported to be either not quoting or quoting prices higher than $660 per ton. One trader told us he was aware of Egypt HRC offers at $33.00/cwt base, loaded truck, USA port. We were told there were no takers at that number.
Foreign cold rolled offers were referenced as being $38.00/cwt-$39.00/cwt out of Vietnam and Russia with few takers.
Traders told SMU that steel buyers were willing to eat the extra $1.00/cwt to $2.00/cwt and buy domestic steel because of the short lead times. Buyers would much rather lock in pricing with two- to four-week lead times than take the risk of buying three months or longer into the future.
One item that is selling well is plate, which unlike flat rolled did not have the swan dive in pricing over the past couple of months, and the domestic mills still enjoy strong order books on the product.
SMU spoke with one of the traders about the light-gauge galvanized market for the furnace pipe industry (.012"). This is a product that has been dominated by foreign steel for many years as much of the domestic mills either do not produce or do not want to produce the thin steels and narrow widths used by most furnace pipe manufacturers. We were told Steel Dynamics (The Techs are part of SDI) was the most aggressive domestic supplier and has been competing against the foreign numbers, and in many cases is less expensive than much of what is available from foreign sources. Foreign pricing was referenced to be $46.00/cwt out of one South American mill to as much as $51.00/cwt CIF, duty paid, loaded truck, USA Gulf or East Coast port.
The trading companies warned Steel Market Update that the inability to see the import data, coupled with price expectations that are not reasonable and domestic prices falling, should result in lower supply at some point in the coming months. The SMU Service Center flat rolled inventories were reported to be 2.7 months of supply at the end of December. However, that can be a deceiving figure because it is based on the December shipping rate. We are hearing from service centers that business is good so far this month and there should be a rebalancing of inventories in the coming weeks. One of the trading companies told SMU this afternoon that the domestic steel mills are reporting strong order books and they are acting (with the traders) as though the market has bottomed.
We need to watch inventories closely as any quick unexpected tightening of supply will result in lead times pushing out and a run on the mill order books.
Stay tuned to Steel Market Update.

Latest in Steel Products Prices North America