Steel Mills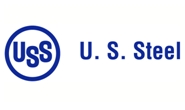 Community Calling for Hot Idle at U.S. Steel Clairton
Written by Sandy Williams
January 24, 2019
---
U.S. Steel has launched a dedicated website to keep residents near its Clairton Coke Plant advised of repair updates following a fire at the plant Dec. 24 that released harmful air emissions, but residents and environmentalists are calling for the idling of the plant until repairs are completed.
A fire caused significant damage to the equipment for desulfurization of coke oven gases leading to high sulfur dioxide levels in the Mon Valley area. Sulfur dioxide levels spiked above the accepted federal health standard six times between the day of the fire and Jan. 9 when the Allegheny County Health Department (ACHD) issued an advisory to the community. Residents with respiratory and heart conditions, along with the elderly and children, were warned to limit outdoor activities due to the high levels of SO2.
The Clairton plant has a history of emissions violations and has paid more than $4 million in fines since 2007. U.S. Steel is currently appealing fines of $1 million and $620,000 that were issued in June and October last year. The health department warned the company that it would order the idling of the furnaces if emissions were not reduced.
"Our hope is not only will they not succeed in their appeal, but that they will in fact improve [air pollution] over the course of the two consecutive quarters that we've asked them to do it, which would then mean we would not have to put those batteries into hot idle," Health Department Director Dr. Karen Hacker said. "I think what that speaks to is the fact that we absolutely will use that as a particular tool should it be necessary."
Breathe Project, a coalition of 24 environmental organizations, is urging the department to utilize that tool and put Clairton on hot idle until the pollution control equipment is repaired. U.S. Steel expects repairs to be completed by May 15.
"We need to stand up when our health is sold off for corporate profits," said Matt Mehalik, executive director of Breathe Project. "We need to stop treating this as an isolated situation rather than a systematic problem."
The suggestion to idle the plant was supported by State Rep. Summer Lee, D-Swissvale. "That the health department is letting the company continue to operate is telling us that the business is more important than your health," said Lee at a news conference on Wednesday. "Well, jobs are important, but this is not a question of wealth or health, and this is not something that should be allowed to happen any longer."
U.S. Steel spokeswoman Meghan Cox said in a statement to the Pittsburgh Post-Gazette that the time and resources involved in idling the plant would delay repairs and create additional environmental and economic impacts.
A hot idle of the plant could cause long-term impacts at Clairton, she said, and "could mean the permanent closure of some of the impacted batteries, and other batteries would sustain damage that would impact the facility's operation for several years."
"Such a hot idle action would likely have an adverse impact on the operating levels of all of our Mon Valley facilities and could result in workforce reductions," she said.
To reduce the SO2 emissions, U.S. Steel is utilizing a fuel blend limiting the use of coke oven gas and using natural gas in the process units. Mitigation techniques include flaring the coke oven gas to maximize dispersion and extending coking times to reduce coke oven gas produced.
Said U.S. Steel in a media update, "Additionally, we are working with Highmark Health to provide Clairton and Mon Valley residents with convenient access to health care screenings should anyone have newly experienced respiratory issues. Members of the community can call 412-DOCTORS and let the operator know they are from the Clairton area and have a newly experienced respiratory issue. We are also exploring other options to serve the community and have established a dedicated website, www.clairton.uss.com,  to provide information to the public as it is available."

Latest in Steel Mills