Steel Products Prices North America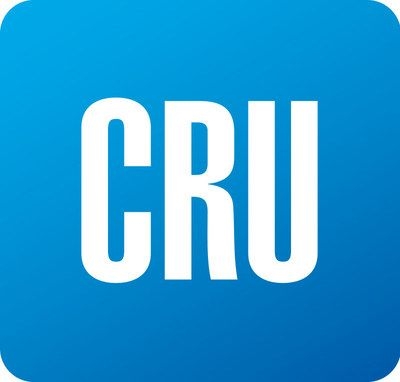 Iron Ore Jumps on Supply Fears After Vale Accident
Written by Tim Triplett
January 29, 2019
---
By CRU Iron Ore Senior Analyst Erik Hedborg
The tragic dam accident in Brazil together with a cyclone off the Australian coast lifted iron ore prices in the past week. On Tuesday, Jan. 29, CRU has assessed the 62% Fe, CFR China fines price at $78.60 /t, up $2.60 /t w/w.
The tragic accident in Brazil has resulted in over 60 confirmed deaths and around 300 people missing. This will be one of the deadliest mining accidents in the last few decades. There has even been talk about the death toll rising way beyond the current number of missing people.
The immediate impact on seaborne supply is relatively minor. Our estimate is that it will lead to a loss of approximately 16 Mt of supply from the seaborne market. The Corrego do Feijao mine has ceased production and CRU understands that the nearby Jangada mine will also be unable to produce as it uses the same infrastructure as Corrego do Feijao. 
In addition, a cyclone off of the Australian coast forced shipments from Rio Tinto's Dampier port to stop for three days. Since then, shipments of Rio Tinto's PBL and PBF have resumed. Shipments from Port Hedland were not affected, although they have dropped in recent weeks, especially after weak supply from FMG. 
We expect prices to remain steady in the next week. Most of our indicators suggest prices will remain flat, but there is still a great deal of uncertainty regarding Vale's situation and the impact on the company's shipments.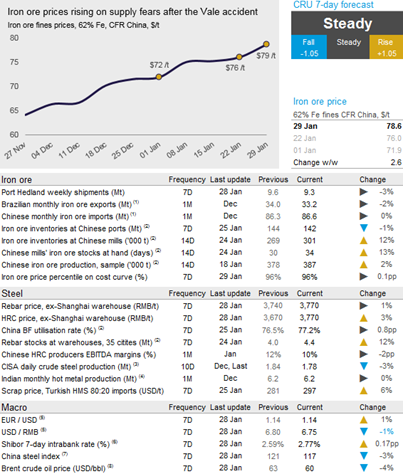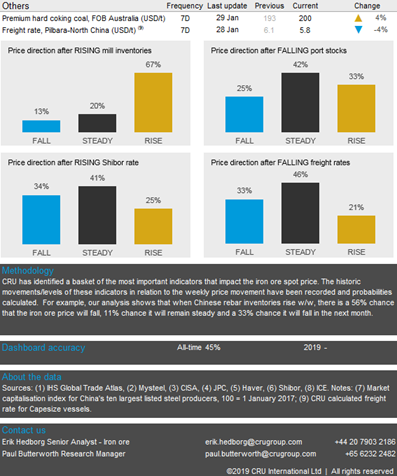 Latest in Steel Products Prices North America