Economy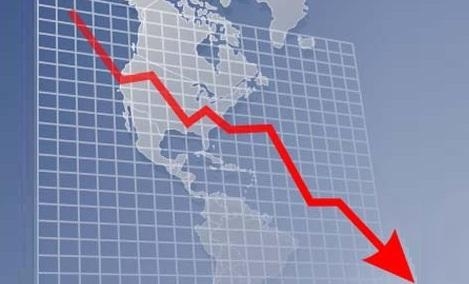 Chicago Business Barometer Lowest in Two Years
Written by Sandy Williams
January 30, 2019
---
The Chicago Business Barometer plummeted in January, falling 7.1 points to 56.7 from December's downwardly adjusted reading of 63.8.
New orders and production contributed heavily to the decline as new orders dropped to a two-year low and production to a 10-month low.
Order backlogs eased to a three-month low and delivery of raw materials improved somewhat. The supplier deliveries indicator was a 17-month low in January.
Inventories levels decreased slightly in January, but some firms reported accumulating stock due to new product launches and incentive programs. Other firms strengthened inventories in anticipation of stronger order books or as a result of higher lead times and tariffs, said MNI Indicators.
The prices paid indicator stayed steady in January after five months of decline. Firms reported that raw material prices, including metals, were higher due to supplier price increases and tariffs.
A special question regarding the impact on business from financial market volatility resulted in 42.9 percent of firms saying their business was not impacted while 40.8 percent said it was.
"The MNI Chicago Business Barometer had a sluggish start to 2019, pressured by significant drops in both New Orders and Production, resulting in the lowest headline reading in two years," said Jai Lakhani, economist at MNI Indicators.
"Encouragingly, some anecdotal evidence pointed to temporary factors such as holidays as the reason for dampening output as opposed to inherent weakness in demand," he added.
Below is a graph showing the history of the Chicago Business Barometer. You will need to view the graph on our website to use its interactive features; you can do so by clicking here. If you need assistance logging in to or navigating the website, please contact us at info@SteelMarketUpdate.com.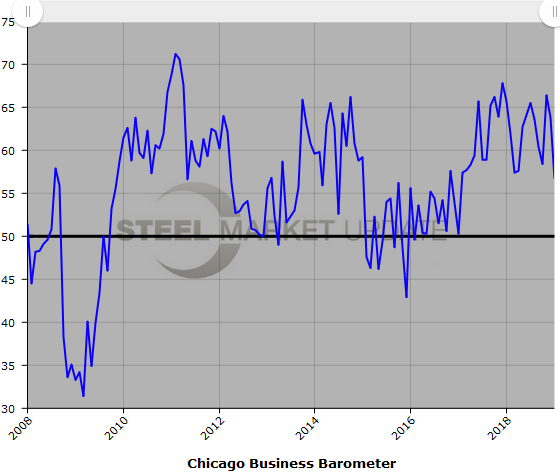 Latest in Economy