Economy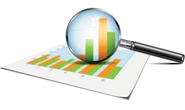 March at a Glance
Written by Brett Linton
March 31, 2019
---
Looking back at the key indicators for the month of March, steel prices saw a modest increase following mill price increase announcements in January and February. The benchmark price for hot rolled averaged $698 per ton, according to SMU data, up $16 from February, but flat with the price in January. Prices for cold rolled and coated steels maintained more upward momentum. SMU's Pricing Momentum Indicator remains at Higher, meaning prices are expected to increase over the next 30-60 days.
Steel Buyers Sentiment has trended flat to down slightly so far this year, most likely reflecting uncertainty in the market over tariffs and trade and only modest strength in steel prices.
Scrap prices increased by about $30 per ton in March, lending support to prices.
The price of zinc on the LME has trended upward in the first quarter to about $1.29 a pound, while the U.S. rig count has declined.
See the chart below for other March data.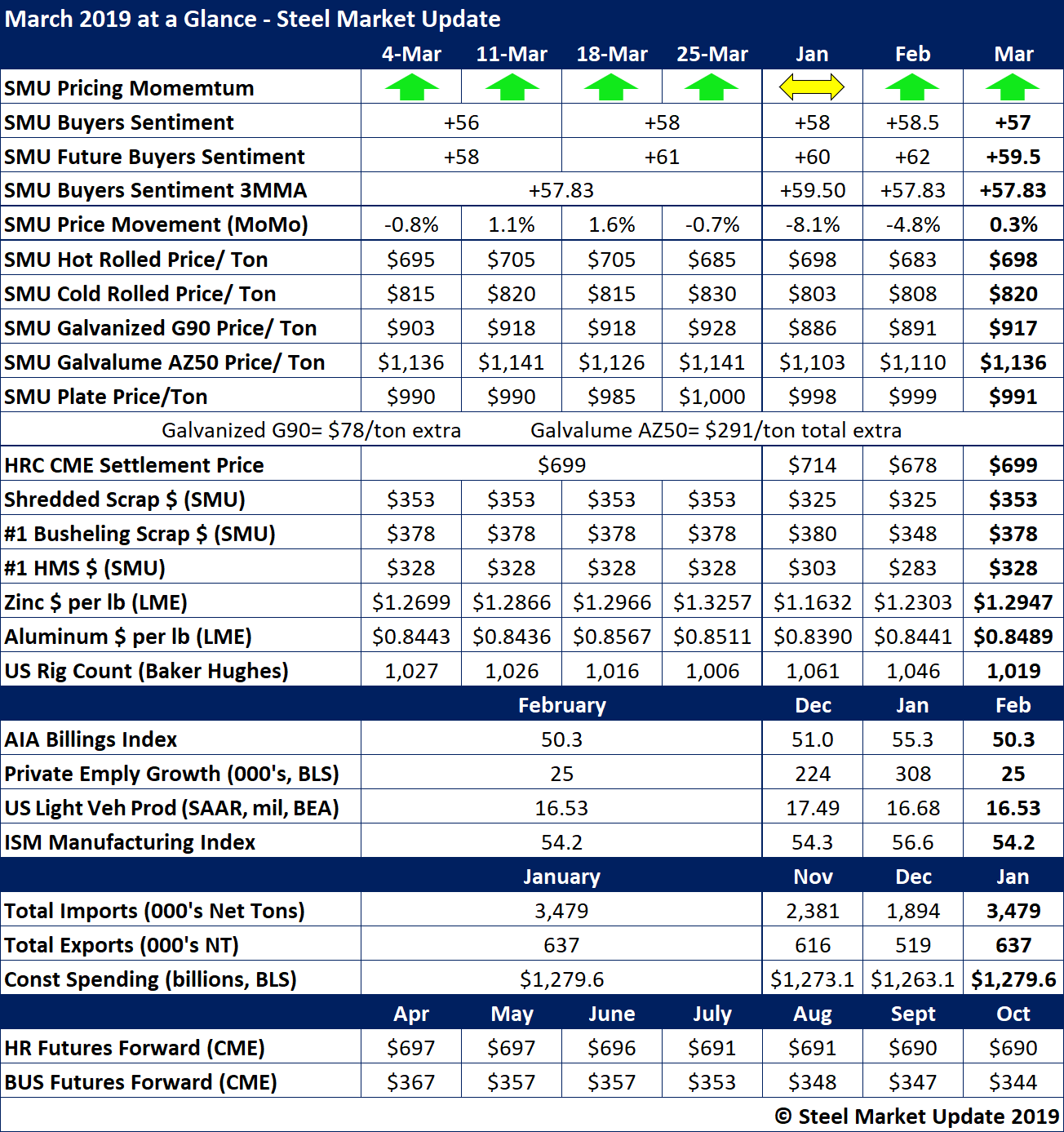 To see a history of our monthly review tables, visit our website here.
Latest in Economy