Economy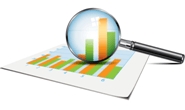 June at a Glance
Written by Brett Linton
July 2, 2019
---
Steel prices dominated the industry headlines in June, falling between $60 and $85 per ton depending on the product, or roughly 10 percent. Steel Market Update received reports of deals on hot rolled steel below $500 per ton. The mills also made headlines late in the month with their announcement of a $40 per ton price increase. The market is watching anxiously to see if the increase sticks and prices finally find a bottom in July. SMU changed its Price Momentum Indicator to Neutral in June as we wait for the market to establish a clear direction.
Adding to the pressure on finished steel prices were similar declines in the price of ferrous scrap over the past three months. Both prime and obsolete grades are trading below $300 per ton. SMU sources predict a further dip of $10-30 per ton when July scrap settles, but then scrap prices may begin to stabilize.
Industry sentiment took a beating in June as mills and service centers watched prices continue to slide and profit margins narrow. SMU's Steel Buyers Sentiment Indexes, down double-digit percentage points from earlier in the year, clearly show the erosion in industry optimism. The more pessimistic the decision-makers, the more likely they are to postpone investments in inventories and equipment.
See the chart below for more data on current steel supply and demand.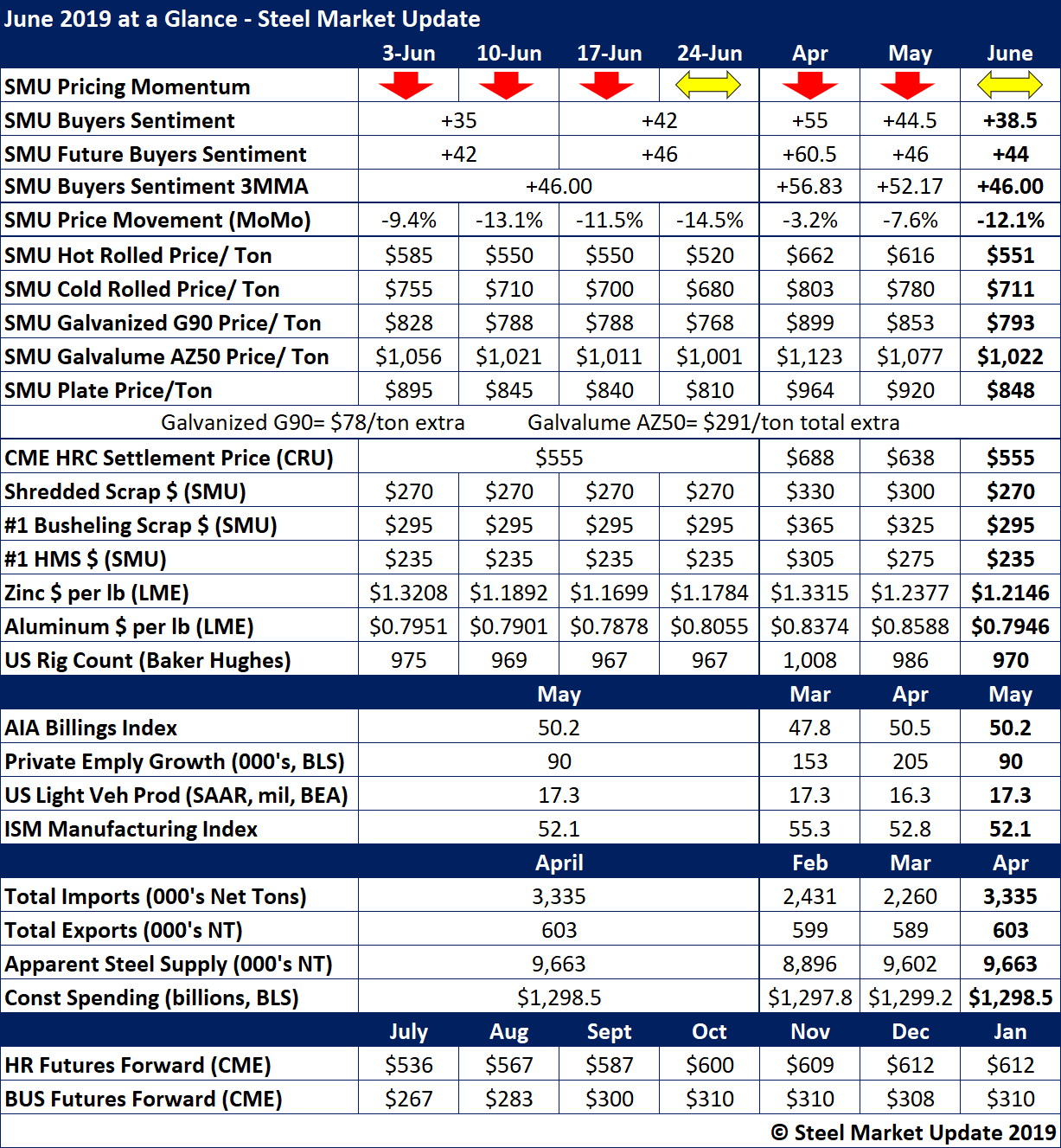 To see a history of our monthly review tables, visit our website here.
Latest in Economy