Steel Markets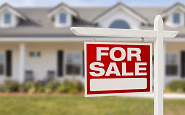 Home Sales Outpacing Supply
Written by Sandy Williams
September 24, 2020
---
Consumers continued to snap up new homes in August with sales up 4.8 percent from July and 43.2 percent higher than a year ago. Sales were at a seasonally adjusted annual rate of 1,011,000, reported the U.S. Census Bureau and Department of Housing and Urban Development. It was the first time since 2006 that the annual rate exceeded one million.
Sales were concentrated in the Northeast and South in August, jumping 5.0 percent and 13.4 percent from July, respectively. Sales in the Midwest declined 21.4 percent and 1.7 percent in the West.
Inventory stood at 282,000 at the end of August, representing a 3.3 month supply at the current sales rate. A comfortable cushion of supply is considered 6-months. The supply of existing homes on the market is even worse at  3.0 months, down almost 19 percent annually, according to the National Association of Realtors.
Housing starts jumped 5.1 percent in August to the highest production rate since February but building permits slipped 0.9 percent from July and were 0.1 percent below the August 2019 rate.
As housing supply dwindled in 2020, home prices rose.The median price for a new home in August was $312,800 and the average sales price $369,000.
"Housing demand is robust but supply is not, and this imbalance will inevitably harm affordability and hinder ownership opportunities," commented Lawrence Yun, chief economist at the National Association of Realtors. "To assure broad gains in homeownership, more new homes need to be constructed."
Latest in Steel Markets