Steel Mills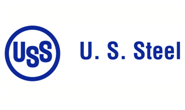 U.S. Steel Executive Doug Matthews to Retire in January
Written by Sandy Williams
September 25, 2020
---
Douglas Matthews, Senior Vice President – Chief Commercial & Technology Officer, Tubular and Mining Solutions, plans to retire in January 2021 after 33 years of service with U.S. Steel.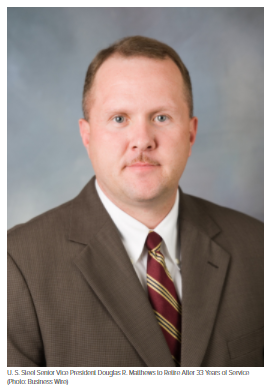 "Doug Matthews has played an essential role in revitalizing U.S. Steel and helping us realize our 'best of both' integrated and mini-mill strategy," said U.S. Steel President and CEO David Burritt. "During his career, Doug has held responsibility for operational and commercial activities in most aspects of our business. We are grateful for his leadership, having given 33 years of dedicated and loyal service to U.S. Steel, and countless contributions to the company's success."
Matthews was a leading advocate for inclusion and diversity at U.S. Steel, serving as executive sponsor of the LEAD employee resource group. In appreciation for his many contributions to the company, U.S. steel is establishing the United States Steel Douglas R. Matthews Educational Equity Scholarship at his alma mater, Pennsylvania State University.
"We hope this will help the next generation to develop into leaders of his caliber," said Burritt.
Doug Matthews began his career with U.S. Steel in 1988 at the Edgar Thomson Plant at Mon Valley works. During his tenure at U.S. Steel he served in a number of executive roles. In 2007, he was named president and general manager of U.S. Steel Canada and in 2009 he was elected vice president – tubular operations and president – U.S. Steel Tubular Products. Matthews was appointed senior vice president – North American flat-rolled operations in 2013 and, in 2016, he was named senior vice president – Industrial, Service Center and Mining Solutions. He assumed his current role in January 2020.

Latest in Steel Mills