Steel Mills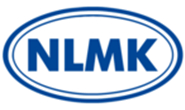 No Resolution Yet for NLMK Pennsylvania Strike
Written by Sandy Williams
October 27, 2020
---
NLMK says a full day of negotiations last Thursday failed to make any real progress on resolving the two-month-old strike at NLMK Pennsylvania.
"It continues to appear that the USW leadership isn't interested in getting the workers back to work as quickly as possible," said a spokesperson for the company. NLMK is offering what it considers a fair proposal with guaranteed wage increases and a healthcare package that improves costs for workers over the four-year agreement.
In its latest offer, NLMK said it was willing to extend the contract to eight years with fixed yearly wage increases and healthcare costs that are fixed for the duration. The offer was intended to relieve concerns about healthcare changes during the next contract period, but was rejected by union leadership.
NLMK Pennsylvania is currently operating the facility with its salaried workforce.
Union representatives did not respond to a request for comment.
Latest in Steel Mills