Steel Mills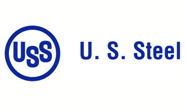 U.S. Steel Narrows Loss, Focuses on Best of Both Strategy
Written by Sandy Williams
October 30, 2020
---
U.S. Steel narrowed its loss to $234 million in the third quarter from a net loss of $589 million in the second quarter. Net sales increased to $2.34 billion from $2.09 billion.
"Our third-quarter results exceeded our guidance and demonstrated the power of the actions we have taken since the onset of COVID-19 with dramatically improved results in our flat-rolled segment, positive EBITDA in U.S. Steel Europe, and cash from operations of $213 million. We expect to generate positive adjusted EBITDA in the fourth quarter with excitement about our 'Best of Both' future," said U.S. Steel President and CEO David Burritt.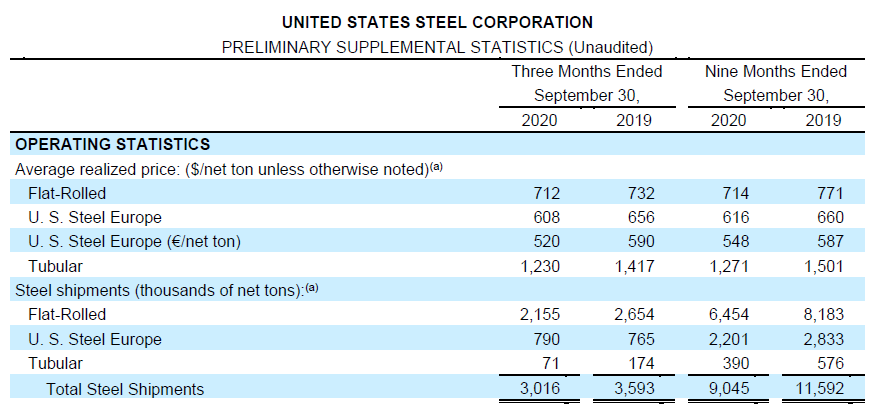 U.S. Steel management focused the earnings call on the progress the company has made with cost savings and expansion projects, and the capital it is allocating toward the best assets to build value for customers.
Fairfield Tubular successfully commenced operations on its new EAF last week thanks to the collaborative efforts of the teams from U.S. Steel and Big River Steel. The EAF is expected to achieve steel production at $90/ton due to savings on transportation and iron ore pellets.
The energy sector remains severely challenged, but the flexibility of the EAF at Fairfield will allow U.S. Steel to adjust production to demand as it grows. Production initially will be used internally. U.S. Steel Tubular shipped 71,000 tons of tubular products in the third quarter, 60,000 tons of which was seamless tube. Future production will be 100 percent seamless tube.
U.S. Steel celebrated the one-year anniversary of its partnership with Big River Steel. The Big River EAF is now making GEN3 advanced high-strength steel substrate and undergoing qualification testing by automotive OEMs on 11 proprietary steel grades. It expects testing to be completed in time for the 2021 vehicle platform. It claims this is the first time GEN3 AHSS  has been produced by a minimill.
The Big River Phase II expansion will be completed two months early with the first coil expected in November. The second EAF will double BRS's steelmaking capacity from 1.5 million tons to 3.3 million tons while adding just 100 new employees.
Burritt continues to stress that U.S. Steel remains positive and excited about the final acquisition of Big River Steel and will complete the process at the "right time." U.S. Steel currently owns 49.9 percent of BRS.
U.S. Steel will be purchasing equipment and continuing to secure permits in advance of resuming construction on the endless casting and rolling project at Mon Valley. About $150 million will be allocated in 2021 for the project with most of it drawn from an export credit agreement. Further allocations to complete the project will be in the range of $1.0-1.5 billion.
Upgrades are continuing at the Gary Strip mill in conjunction with planned outages. The Dynamo line at U.S. Steel Kosice has been delayed for an indeterminate period.
U.S. Steel will resume production at its Keetac mine in Minnesota to ensure pellet inventory is sufficient through the winter months.
The economic recovery is under way with market demand sustainable and continuing into next year, said Burritt. A change in consumer spending patterns during the pandemic has supported vehicle and appliance sales, along with home improvement projects, and should support a noticeable increase in steel demand. Steel customers across end markets are reporting strong demand and low inventory.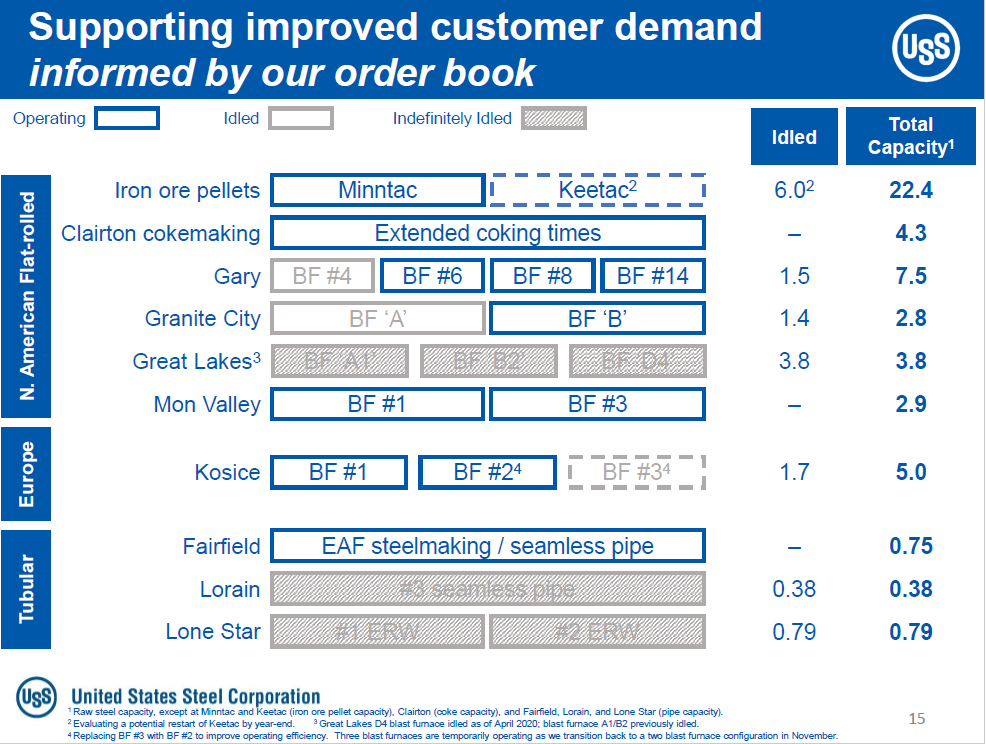 Latest in Steel Mills