Steel Mills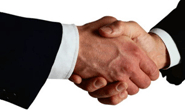 Full Speed Ahead for Flack, Big River Paint Line Partnership
Written by Tim Triplett
November 20, 2020
---
Much has changed since Flack Global Metals announced its plan a year ago to build a new painting and processing center adjacent to Big River Steel in Osceola, Ark. Minority shareholder U.S. Steel plans to buy the rest of BRS. Competitor Nucor got into the prepaint business with its purchase of Precoat Metals' nearby Armorel, Ark., coil coating line. Steel Dynamics Inc. picked Sinton, Texas, as the site for construction of a new mill and paint line. Not to mention the disruption from the COVID pandemic. None of which have deterred FGM or BRS from moving full speed ahead on their greenfield project.
"Nothing has changed. We fully intend to build a world class coil coating and downstream processing facility with Big River Steel," said FGM founder and CEO Jeremy Flack. The company hopes to secure financing and break ground by the second quarter next year. He anticipates the project will take about two and half years to complete.
The facility, which will be attached to the BRS mill,  will include a coil coating line with a rated annual capacity of 300,000 tons, plus downstream processing of up to 750,000 tons per year. It will be equipped to handle coils up to 74 inches wide. "We will do it all, from scrap to a finished painted blank, all in one building," Flack said. With the exception of SDI, no other mill in the U.S. has the capability to paint coils as they are produced in one continuous process.
Not all the material it processes will come from BRS. FGM will use some of its capacity to process stainless and aluminum, as well. "This will be the only purpose-built paint line to paint carbon steel, stainless and aluminum for surface- and shape-critical applications," Flack added.
Prepainted steel is a growth market. It's a much more efficient and environmentally friendly process for painting metals. The coil coating line cleans and preps the steel strip, passes it through a paint bath, then dries the coating in a series of ovens before rerolling the finished product for downstream processing. Both sides of an entire coil can be finished very quickly, and harmful emissions from the curing process are captured rather than released into the atmosphere.
"Any time you can convert post paint to prepaint it saves cost and emissions. All the major target markets for prepaint—appliance, HVAC, truck/trailer, architectural products—are growing. The prepaint business will grow along with them," Flack said.
Added Big River CEO David Stickler: "Big River Steel's growth plans include the exciting opportunity to partner with Jeremy and his team of highly experienced coating line professionals as well as the installation of an automotive-focused galvanizing line and the processing lines necessary to produce non-grain-oriented steels that are thinner and wider than any other non-grain-oriented steel in the world. Big things are clearly underway at Big River Steel."

Latest in Steel Mills