Economy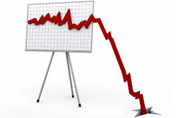 Chicago Business Barometer Retreats to August Level
Written by Sandy Williams
December 1, 2020
---
The Chicago Business Barometer slipped 3.6 points to 58.2 in November for its lowest level since August. New orders fell 5 points and production 1.2 points. Orders remained below pre-crisis levels, but demand varied, with some companies reporting an uptick while others saw stagnant conditions, said MNI Indicators.
The backlog index rose 0.9 points, remaining above the 50-mark for the third straight month. Inventories were at a three-month low. Supplier and delivery delays caused the supplier delivery index to rise 4.9 points to its highest level since May. Factory gate prices surged 9.8 points for a two-year high.
The employment index remained in contraction, but rose 0.8 points in November after declining in October.
When asked how employee productivity was impacted during the coronavirus crisis, 55.4 percent of firms surveyed said there was no change in productivity, while 33.1 percent saw a 1-10 percent gain. Nearly three-quarters of firms said they do not expect the new administration to affect their business  forecast.
Below is a graph showing the history of the Chicago Business Barometer. You will need to view the graph on our website to use its interactive features; you can do so by clicking here. If you need assistance logging in to or navigating the website, please contact us at info@SteelMarketUpdate.com.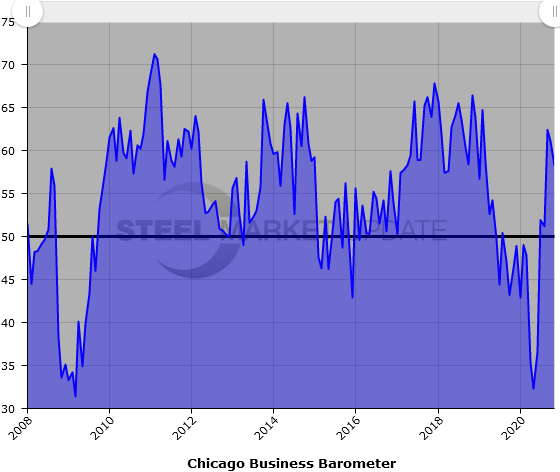 Latest in Economy