Steel Products Prices North America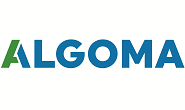 Algoma Raises Spot Price on Hot Rolled, Cold Rolled
Written by Sandy Williams
December 8, 2020
---
Canada's Algoma Steel notified customers on Monday, Dec. 7, that, effective immediately, prices on spot orders for hot rolled and cold rolled sheet products will be increased by U.S. $60 per ton.
Algoma reserves the right to review and requote any unconfirmed orders.  Published extras will also be applicable with new orders.
Algoma's last price hike on HR and CR was on May 4, increasing $50 per ton at that time.
Steel Market Update estimates the current benchmark price for hot rolled in the market at $865 per ton, with all indications it will rise further, boding well for Algoma's ability to collect its increase.
Latest in Steel Products Prices North America