Final Thoughts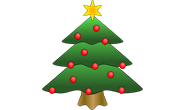 Final Thoughts
Written by John Packard
December 18, 2020
---
Tomorrow (Monday, Dec. 21) will be the winter solstice in the Northern Hemisphere, the shortest day of the year (darkest day of the year). With the pandemic raging, and the government breaking out two vaccines to treat COVID-19, the hope is that as the daylight gets longer the pandemic will begin to fade away.
For star gazers, something else is going to happen tomorrow night. Two planets, Jupiter and Saturn, will be in close proximity to one another as we look into the night sky. They will appear to be one ultra-bright star in the southwest sky in the hour after sunset. The last time the two planets came visually this close to each other was in the year 1226 AD.
Maybe the cosmos is sending a signal that this is the end of an era and the beginning of a new one. We can only hope so.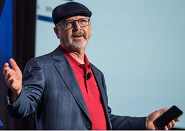 Steel Market Update will be making changes as we enter the New Year. We will soon announce the arrival of a strong writer and observer of the flat rolled and plate steel industry as the newest member of the SMU team. We believe 2021 will be a strong one for the industry and for our business.
We have a number of events planned for 2021 as we strive to educate, motivate and entertain the greater SMU Community that has grown up around our newsletter and prior events. We will conduct two conferences this year: Tampa Steel Conference on Feb. 2 and the SMU Steel Summit Conference on Aug. 23-25.
On Jan. 25-26, we will host our first Steel Hedging 101: Introduction to Managing Price Risk Workshop.
In February, we will conduct two different training workshops as well as the Tampa Steel Conference. Steel Hedging 201: Advanced Strategies & Execution Workshop will be held on Feb 23-24. We will also conduct another one of our Steel 101: Introduction to Steel Making & Market Fundamentals Workshops on Feb. 9-10, shortly after Tampa Steel Conference on Feb. 2.
March will have us introducing two new workshops about which we will be discussing more in the coming days. On the hedging side, we will have a short half-day workshop where we focus just on Galvanized Steel Hedging, and we will be introducing a new Steel 201: Advanced Steel Making & Market Fundamentals Workshop (name will most likely be revised once we have completed the agenda and selected the instructors). We will have more details soon.
We will rotate the hedging, Steel 101 and Steel 201 workshops as the year progresses with the hope that by fourth-quarter 2021, we will be able to host in-person workshops once again (although I am beginning to think our virtual workshops may be better when it comes to actual instruction).
On Aug. 23 with our pre-program beginning at 9 a.m., we will begin the 11th SMU Steel Summit Conference in Atlanta. Our first featured speaker will be Michael Smerconish of radio and TV fame (CNN). Later that day we will have Lourenco Goncalves, President, CEO and Chairman of Cleveland-Cliffs (now the largest flat rolled steel mill in North America) as a keynote speaker and going one-on-one with me prior to our first in-person networking event. The conference will conclude on Wednesday afternoon (Aug. 25). Plan on attending.
I mentioned in Thursday's newsletter that hotel rates for the Marriott group of hotels located next to the Georgia International Convention Center are quite reasonable right now. One of our readers sent me a note saying, "Team SMU, not only did I book my room for August, I also booked my flights, which were cheaper than I have ever flown to this conference – ever! Rooms were stupidly cheap too…!"
If you would like to register for the 2021 SMU Steel Summit Conference prior to the end of this year, you can do so by sending a request to conferences@crupgroup.com or to Jill Waldman at Jill@SteelMarketUpdate.com The cost to attend the 2021 event will be $1,395 per person with $100 discounts for SMU/CRU member companies and an additional $100 per person for companies that send more than one person. We should have our online registration up and running after the New Year.
T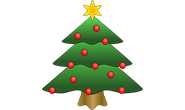 his week is the week of Christmas. We will publish another issue of the newsletter on Tuesday evening and then we will not publish again until the following Tuesday, Dec. 29. That will be the last issue of the year.
For those of you who are taking some extended time off, I want to wish you and your family a very merry Christmas and a happy, healthy, safe, and prosperous New Year!
As always, your business is truly appreciated by all of us here at Steel Market Update.
John Packard, President & CEO

Latest in Final Thoughts