Steel Markets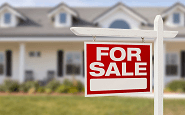 Existing Home Sales Break Five-Month Streak
Written by Sandy Williams
December 22, 2020
---
Existing home sales fell for the first time in five months, dipping 2.5 percent to a seasonally adjusted annual rate of 6.69 million. Sales fell or held steady in all regions although remained significantly higher on a year-over-year basis.
"Home sales in November took a marginal step back, but sales for all of 2020 are already on pace to surpass last year's levels," said Lawrence Yun, chief economist, National Association of Realtors. "Given the COVID-19 pandemic, it's amazing that the housing sector is outperforming expectations."
The median existing home price for all types of housing in November was $310,800, up 14.6 percent from a year ago. Inventory totaled 1.28 million units, a 9.9 percent decline from October and a 22 percent plunge from November 2019. Inventory was at an all-time low of 2.3 months at the current sales pace.
Single-family home sales dropped 2.4 percent to an annual rate of 5.98 million from the previous month, but gained 26.8 percent from November 2019. The median price for an existing single-family home rose 15.1 percent from a year ago to $315,500.
Condo and co-op sales fell 2.7 percent to a SAAR of 710,000 units compared to October, but jumped 26.8 percent from last year. The median price rose 9.5 percent compared to November 2019 to $271,400.
Regionally, month-over-month sales fell 2.2 percent in the Northeast, 2.5 percent in the Midwest, 3.8 percent in the South, and were unchanged in the West.
"Circumstances are far from being back to the pre-pandemic normal," said Yun. "However, the latest stimulus package and with the vaccine distribution underway, and a very strong demand for homeownership still prevalent, robust growth is forthcoming for 2021."

Latest in Steel Markets