Final Thoughts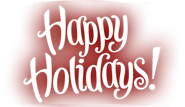 Final Thoughts
Written by John Packard
December 28, 2020
---
2021: A New Year and New Opportunities and Adventures
The coming New Year is going to be one for the ages. This year (2020) has been one where our personal, political, and professional lives got mixed together as never before. I am ready for the mundane (politics), for the pandemic to end (personal), and to take advantage of the new opportunities and adventures that will be there (professional) when we don't have to spend so much time worrying about politics and our personal lives.
So, I am going to focus on business and how SMU (and me personally) will be of benefit to our readers in the New Year.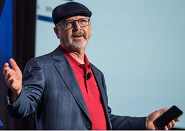 About a month back one of the industry analysts was speaking to me and the conversation turned to one of our competitors. The analyst told me, "The only reason why I have a subscription is because of Michael Cowden." At the time I could not comment on what we announced this evening – Michael Cowden is joining the SMU team on Monday. I could not be more pleased for our team and our readers. I think Michael will bring a new lens through which we can learn more about the flat rolled and other steel markets. He will add depth to our ability to index pricing and to the subjects we will be covering in 2021 and beyond.
I am pleased with the team we will be entering 2021 with here at Steel Market Update. I can remember when SMU was only me and later Brett Linton. Now we have Sandy Williams, Tim Triplett, David Schollaert, Jill Waldman, Michael Cowden along with my first hire Brett. SMU is growing. We also have our parent company CRU and the resources and people they bring. I especially want to mention Josh Spoores, Estelle Tran, Ryan McKinley, Chris Houlden and John Ball, all of whom have added to the SMU newsletter and data experience. Then there is the CRU Events team headed by Nicky Coslett, which has been instrumental in the growth of our conferences and workshops. On top of that are our instructors for Steel 101 and Steel Hedging (101, 201 & Galvanized): Mario Briccetti, Roger Walburn, Chuck McDaniels and Spencer Johnson. The last (but not least) piece of the SMU team are those who contribute articles on a regular basis: Lewis Leibowitz, David Feldstein, Jack Marshall and Tim Stevenson. I am looking forward to 2021 because of the team around me.
As we enter 2021, Steel Market Update is not only adding people, we are adding new experiences for our members and for the greater steel community.
The SMU Steel Summit Conference will continue, and we are confident (fingers crossed) we will be live in Atlanta on Aug. 23-25. I have been working with the CRU Events team already as we are starting to put the 2021 agenda together. We already have commitments from Mark Millett of SDI, Lourenco Goncalves from Cleveland-Cliffs, Alan Beaulieu from ITR Economics and Michael Smerconish from CNN.  The program will be strong (as always) and the conference will once again be one not to be missed. The other day I was speaking with one of our sponsors who told me that our conference draws attendees who are responsible for more than $250 billion of business within the industry….
We were approached earlier this year (2020) by the Port Tampa Bay to partner with them on the Tampa Steel Conference which in 2021 will be celebrating its 32nd year. We wish the Feb. 2 conference could be live in Tampa as it has been for the previous 31 years, but alas we will need to be virtual this year. The program is quite strong, and the costs are, in my opinion, ridiculously cheap. This is one event you and your entire team can afford to attend, and I truly believe you will all get value from it. You can click here to learn more.
We will continue with our very popular Steel 101: Introduction to Steel Making & Market Fundamentals Workshops in 2021. The next one will be held virtually on Feb. 9-10. You can learn more by clicking here.
We are adding three new hedging workshops: Steel Hedging 101: Introduction to Managing Price Risk, which will be held virtually on Jan. 26-27; Steel Hedging 201: Advanced Strategies & Execution, which will be held on Feb. 23-24; and Galvanzed Steel Hedging, which will be held in March 2021. You can learn more about all of these programs by clicking here.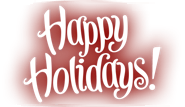 I am also working on an advanced version of our Steel 101 workshop, which will become Steel 201, and we hope to conduct that workshop in March 2021. More details will come on that workshop soon.
So, those of you who are wondering if I am going to retire and go out to pasture, the answer is no. I have much to do before that time comes. Besides, I like interacting with you too much to quit.
This is the last newsletter we will publish this calendar year. Our next issue will be on Tuesday, Jan. 5, 2021.
Until then, I want to thank you for your business and your support, both of which are truly appreciated by me and the entire Steel Market Update team.
We wish you, your family and friends a very HAPPY, HEALTHY and PROSPEROUS NEW YEAR!
John Packard, President & CEO

Latest in Final Thoughts