Service Centers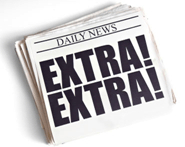 Mill Steel Announces Third-Generation Family Ownership
Written by Tim Triplett
January 7, 2021
---
David Samrick, Chairman and CEO of Mill Steel Co., has transferred ownership of the flat rolled steel distributor to company President Pam Heglund, granddaughter of founder Harry Samrick. Heglund, along with the current executive team and fellow owners Joe Poot, Rob Vella and Marc Rabitoy will carry forward the Samrick family legacy. The transition will be seamless for Mill Steel's customers, suppliers and business partners, the company said.
As Chairman, Heglund will continue to direct the executive leadership team of Carl Quenneville, SVP and CCO; Joe Poot, SVP Purchasing; Rob Vella, VP Operations; and Marc Rabitoy, CFO, along with the company's nearly 400 associates.
"I look forward to the honor of continuing David's legacy of inspiring our people-first culture and his commitment to service that has been the foundation of our growth," said Heglund.
"We have a special group of people at Mill Steel. I have full confidence in the talented and capable team leading the company forward. I know my parents would be proud that the company remains in the family," said Samrick. "The future is bright for Mill Steel."
Under Samrick's direction since taking over as president in 1976, the company has experienced 12 percent annual growth. Samrick intends to remain active in the business, continuing to provide wisdom and mentorship into the future of the company.
Mill Steel Co. was founded in 1959 by Harry Samrick. Headquartered in Grand Rapids, Mich., the company operates five service center locations including Grand Rapids and Melvindale, Mich., Jeffersonville, Ind., Birmingham, Ala., and Houston, Texas.
Latest in Service Centers