Steel Products Prices North America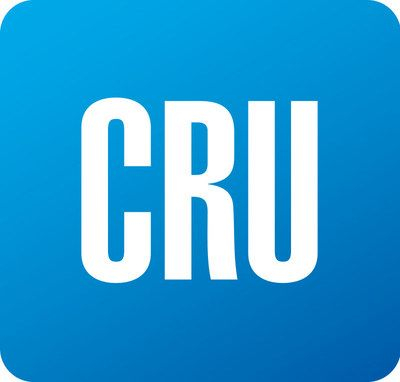 CRU: Aluminum Scrap Markets Grow in Importance
Written by Greg Wittbecker
January 15, 2021
---
By Greg Wittbecker, Advisor, CRU Analysis
Like the steel industry, the aluminum industry has long recognized the economic value of scrap. Every time virgin aluminum prices have risen, buyers have accelerated substitution of scrap for virgin metal.
Now, economic sensibility has been married to the new focus on sustainability. Consumer-facing market segments are leading the charge:
• Packaging—Beverage companies are promoting their use of high recycled content packaging topping 70%.
• Automotive—Leading manufacturers are partnering with mill suppliers on closed loop take-back programs for their new industrial scrap.
High recycled content is a feature throughout the aluminum supply chain:
• The majority of automotive diecastings are secondary alloys, which are 100% scrap.
• Beverage containers are 75-85% scrap-based, and individual producers have introduced can stock with 100% recycled content.
• Aluminum extruded profiles serving the building and construction market routinely contain 40-50% scrap and some extrusion billet feedstock is as high as 75%.
Decarbonization is Enhancing the Appeal of Scrap
In our last article, we described how virgin aluminum producers were branding and selling low carbon metal. Those efforts are gaining traction. Most recently, BMW concluded a 40,000 ton/year contract with Emirates Global Aluminum, acquiring the first solar energy-based virgin aluminum. Premiums for these low carbon grades are being concluded in the $10-15 per metric ton range over conventional non-differentiated virgin aluminum.
At the same time, buyers are recognizing that they have been buying low carbon aluminum for a long time. It was called scrap! Recycling advocates have long touted recycled aluminum as using only 5% of the energy required to produce virgin aluminum. It follows that if you are avoiding 95% of the energy, you are avoiding 95% of the carbon from that energy. Let's put this into perspective, the low carbon aluminum being marketed is guaranteeing a maximum of 4 tons of CO2 per ton produced. Aluminum scrap being processed for direct charging has about 0.5-0.6 tons per ton produced.
Manufacturers are adopting multiple approaches to decarbonization:
• Migrating to low carbon virgin metal where virgin feedstock is still required.
• Buying zero carbon virgin metal as it becomes more available.
• Boosting recycled content in any application they can.
A recent example of this multi-pronged approach was the ABInbev (ABI) announcement about Michelob Ultra beverage cans. ABI produced 2,500,000 cans from Novelis' can stock made with 30% Rio Tinto zero carbon "Elysis" virgin metal combined with Novelis-supplied 70% recycled content .
What's Next for the Scrap Market
Decarbonization will be positive to both aluminum and steel scrap demand over the next 10-15 years. However, traditional markets for scrap will change.
Foremost amongst the changes will be the migration from the internal combustion engine to electric vehicles. General Motors' announcement that they will discontinue the production of internal combustion engines by 2035 signals a dramatic decline in diecasting demand.
The loss of the diecast market will lead to massive demand destruction for shredded aluminum derived as a by-product of auto shredding for steel. This scrap, known as "zorba" and "twitch," will either have to find alternative secondary grade markets or be upgraded to rolling mill quality. No one shreds autos for aluminum, but the likelihood of losing a huge market for zorba and twitch will make auto shredding less profitable overall. This could influence operational decisions for some processors.
Closed loop recycling between mills and OEMs will increase. Both sides want more traceability in their supply chains, surety of supply and price transparency. This means third-party supply will shrink. The backwardation integration by Steel Dynamics and Nucor into ownership of Omnisource and The David J. Joseph Co. is a good example of how the market values binary connections between scrap supply and consumption.
China is very late to the party using aluminum scrap in lieu of virgin metal in its mid and downstream sectors. That will change rapidly in the next five years as China seeks to decarbonize. China's announced cap on virgin aluminum production at 45 million tons is beginning to be taken seriously. Scrap will be seen as the linchpin to supporting future aluminum growth. China will radically boost its investments in domestic recycling and is likely to come back to the international markets again.
Steel, like aluminum, has seen import bans imposed by the Chinese and may be naturally apprehensive about the long-term prospects for major imports. However, there's likely no turning back on decarbonization in China and that means eventually scrap will be seen as the sustainable path forward for both metals. China will use imports as a bridge until domestic recycling infrastructure is upgraded AND price transparency is improved.
Greg Wittbecker joined CRU in January 2018 after retiring from Alcoa, where he was Vice President of Industry Analysis and Managing Director of Alcoa Beijing Trading, based in Shanghai, China. His career spans 35 years in the aluminum industry, having also held senior commercial and management roles at Cargill, Wise Metals and Koch Supply and Trading. Greg brings perspective on the entire aluminum supply chain from bauxite to aluminum finished products and will be a regular contributor to SMU going forward. He can be reached at gregory.wittbecker@crugroup.com
Latest in Steel Products Prices North America