Economy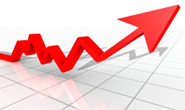 ISM Manufacturing Report Points to a Better Year in 2021
Written by Sandy Williams
January 21, 2021
---
Manufacturing firms in 2021 will see a continuation of the growth trend that began last June, says a new forecast by the Institute for Supply Management. The December 2020 Semiannual Economic Forecast offers an optimistic outlook for revenues, operating capacity, capital expenditures and employment levels in 2021.
"Manufacturing's purchasing and supply executives expect to see strong growth in 2021," said Timothy Fiore, chairman of ISM's Manufacturing Business Survey Committee. "They are optimistic about overall business prospects for the first half of 2021, with business continuing to expand through the second half and at higher rates. Manufacturing experienced seven consecutive months of growth from June through December 2020, with December's PMI at its highest level since August 2018, the peak of the last manufacturing expansion. Respondents expect an increase in raw materials pricing pressures in 2021, as well as improved profit margins. Wages and employment will also return to growth. Manufacturers also predict growth in both exports and imports in 2021."
Fifteen of 18 manufacturing industries are expecting revenue to increase this year. ISM forecasts a 6.9 percent net revenue improvement. Operating capacity, at 85.7 percent in December, is up from 75.9 percent in May. Production capacity is expected to grow an estimated 5.3 percent in 2021. A 2.4 percent increase is anticipated for capital expenditures.
Manufacturing employment is forecast to increase 2.5 percent in 2021 after falling 2.6 percent in 2020. Labor and benefit costs will go up an estimated a 2.7 percent.
More than half of manufacturing respondents expect exports to accelerate in the first five months of 2021, while 42 percent are not expecting any change during the period. Imports are also likely to increase in the first half of the year. Of the 89 purchasers who import products, 36 percent expect an increase in their purchases during the first five months, 47 percent expect no change and 17 percent predict a decrease. ISM survey respondents expect the dollar to weaken against the currencies of six of the seven major trading partners in 2021, but strengthen relative to the Mexican peso.
Purchased inventories are expected to expand in 2021. Inventories were impacted by shortages and supply chain disruptions throughout last year. The diffusion index from survey responses registered 52.8 percent, suggesting that the inventory-to-sales ratio will increase. Input prices are expected to jump 2.5 percent during the first five months of this year and 2.9 percent overall for 2021.
Most survey respondents expressed optimism about 2021. Sixty-three percent of those surveyed expect a better business year than 2020, 30 percent believe conditions will be the same and 7 percent anticipate a worse year. The ISM diffusion index for the 2021 outlook is at 77.8 percent compared to 59.1 percent one year ago.

Latest in Economy