Steel Mills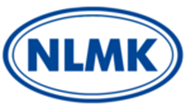 Strike and Supply Shortage Hurts NLMK USA
Written by Sandy Williams
January 23, 2021
---
NLMK USA turned in a dismal quarter after cutting production in response to a months-long strike at the Pennsylvania mill and a dearth of duty-free slabs from the import market.
Year-over-year, quarterly sales plummeted 22 percent to 370,000 metric tons and total sales for 2020 plunged 27 percent to 1.6 million MT, the company reported.

NLMK Group production was relatively flat in the fourth quarter of 2020, up just 1 percent to 3.9 million MT from Q3. Sales dipped 5.0 percent to 4.2 million MT due to lower slab sales, higher inventories and lower sales of long products. Domestic sales fell 7 percent quarter-over-quarter and 10 percent for the year. "Home" market sales dropped 14 percent from the third quarter and 21 percent year-over-year.
Full-year metrics showed steel output for NLMK up 1 percent to 15.8 million MT. Sales grew 3 percent year-over-year due to an almost 300 percent increase in pig iron sales during the blast furnace overhaul at NLMK Lipetsk. Home market sales fell 6 percent, primarily due to lower shipments in the U.S and for long product sales in Russia. Export sales rose 17 percent on higher exports of pig iron and billet.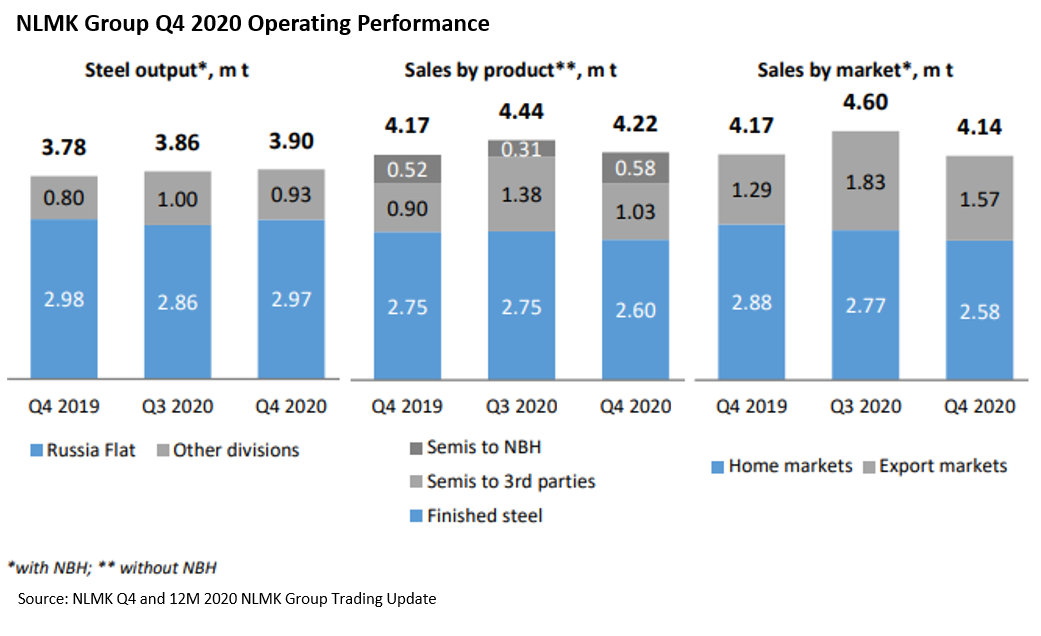 Prices for iron ore reached a decade peak, up 12 percent from Q3 and 48 percent year-over-year, driven by high steel output in China and economic recovery in other key regions, said NLMK in its trading update. Scrap prices in the U.S. and EU jumped 21 percent from the third quarter, driven by higher rolled steel prices and strong demand.
NLMK Group will release full financial results for Q4 and FY 2020 on Feb. 21.

Latest in Steel Mills