Steel Mills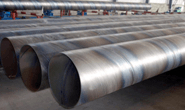 JD Fields, HDM to Build New Pipe Mill on SDI Sinton Campus
Written by Michael Cowden
January 28, 2021
---
JD Fields & Co. Inc. and HDM Tubes Ltd. have teamed up to build a new spiral-weld pipe mill on the campus of Steel Dynamic Inc.'s new flat-rolled steel mill in Sinton, Texas.
The joint venture between JD Fields, a steel distributor focused on the energy and civil infrastructure markets, and HDM, a Turkish pipe piling producer, will be known as JDF/HDM Spiralweld Mill, the companies said.
The project, expected to be completed in 2021, will represent an expansion into steel pipe production for JD Fields and HDM's first U.S. operation.
HDM–the world's largest producer of spiralweld structural pipe piling–currently has operations in Turkey and the United Kingdom.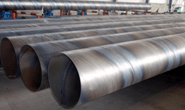 "HDM has been a perfect manufacturing partner for us over the past several years," JD Fields President and Chief Operating Officer Jay Fields said. "This was a prime opportunity for both of our companies to branch out together to create something unique right here in the United States."
Spiral-weld pipe is made from flat-rolled steel. And being located on the campus of a coil mill will give JDF/HDM Spiralweld a competitive advantage, the companies said.
The pipe mill will focus primarily on North American markets. Its sourcing of U.S.-made coil from SDI means it will be able to participate in both private work as well as in public projects subject to "Buy American" rules, they said.
Another advantage: steel processer JM Steel–part of the Calandra Group also located on the Sinton campus–has agreed to slit coil for the pipe joint venture, the companies said.
JFD/HDM will be able to roll small-diameter pipes in heavier thicknesses, rolled and welded cans, and structural fabrications. It will focus on the steel piling and civil engineering markets, they said.
JD Fields and HDM's announcement comes two weeks after Tex-Isle Inc., an energy pipe distributor, announced plans to build a welded pipe mill with annual capacity of 350,000 tons near the SDI Sinton campus. An electric-resistance welded (ERW) mill, it will focus on the energy and structural markets.
Construction on SDI's $1.9 billion flat-rolled mill in Sinton is under way. Two coating lines are expected to start up in May or June. The mill's two electric-arc furnaces are slated to strike arcs later this summer.
By Michael Cowden, Michael@SteelMarketUpdate.com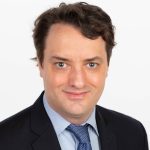 Latest in Steel Mills