Steel Mills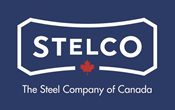 Stelco: BF Upgrade and Pig Iron Production to Drive Profitability
Written by Sandy Williams
February 18, 2021
---
Stelco management presented an optimistic outlook for the Canadian mill in 2021. Fourth-quarter revenue rose 79 percent from the third quarter to CAD $424 million on higher steel pricing and increased volume. Shipments rose 46 percent sequentially to 489,000 net tons. Shipments are expected to jump another 35 percent in the first quarter of 2021.
Stelco completed an upgrade of its blast furnace during Q4, reducing costs and expanding product mix. The upgrade increases annual capacity by 300,000 net tons per year and reduces costs by CAD $30 per ton. The blast furnace has already achieved multiple production records. Upgrades to the cold rolled and coated divisions boosted Stelco's participation in the advanced high strength steel market, the company said.
"The upgrade and modernizing projects, which resulted in North America's only 'smart' blast furnace, and the commissioning of our pig iron caster have positioned Stelco to succeed across all points of the market cycle by diversifying our product mix and modernizing our facilities," said Executive Chairman and CEO Alan Kestenbaum. "These investments will be supported by our strategic, long-term iron ore pellet supply agreement and our option to acquire 25% of the high-quality, low cost Minntac mine. We increased our capacity by more than 10% as a result of these investments and have also made investments to support our continued development of the next generation of high-strength steels for the automotive market."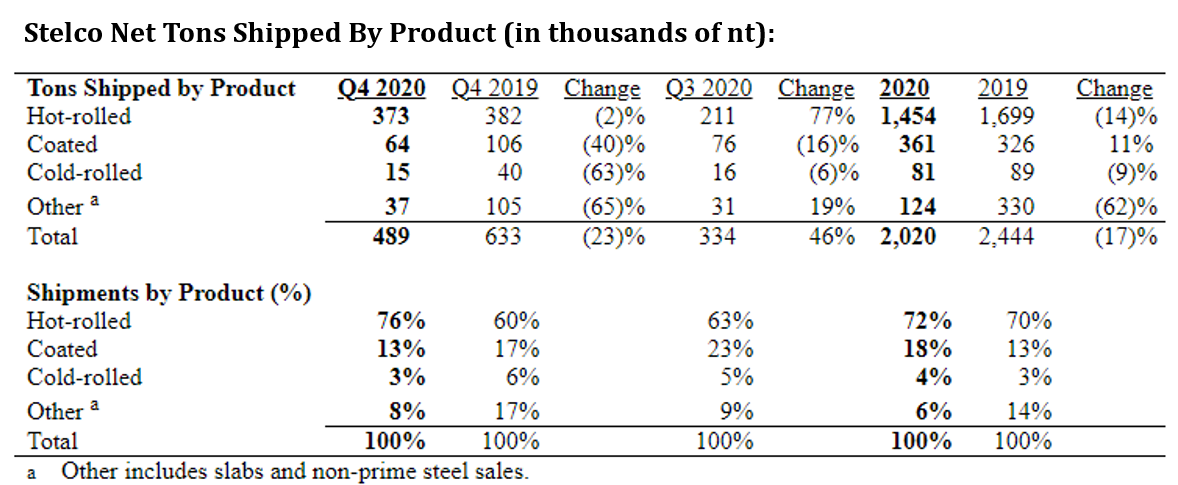 New capacity and consolidations in the steel industry and the continuing trend toward EAF production are expected to put pressure on scrap supply in North America. In addition, China has begun importing more scrap as its own industry expands into EAF production. Stelco's investment in pig iron production will capitalize on the need for alternative iron units as scrap availability tightens, as well as providing a high quality, reliable source for its own blast furnace, said Kestenbaum.
"It is a great offset for profitability when markets get tight," said Kestenbaum. The way pig iron is priced right now makes no sense, he added. Customers will need to pay at some discount to HRC or higher. Buyers are beginning to show interest, but there are no orders for pig iron yet and production is being used in-house.
Upgrades to the coke battery are expected to reduce costs by $12 per ton. The coke business is "hot right now" and Stelco expects to sell coke at a profit in the first quarter.
Kestenbaum expects the upward steel pricing trend to continue with an average CAD $300 price increase in the first quarter.  Lead times are out three months with the company selling into May right now at CAD $1,500 per ton ($1,180 per ton U.S.).
Kestenbaum said Stelco is looking at more organic growth rather than M&A right now. Any opportunities would need to be geographically favorable to create synergy. Stelco itself may be an attractive acquisition for someone else, he said. It is a company with no debt, free cash flow, capacity for automotive, no legacy liabilities, a clean profile environmentally and is the most integrated facility in North America, he added.
As part of its sustainability focus, Stelco has secured an agreement with DTE Energy Services to construct and operate an electricity cogeneration facility that will reduce costs, increase energy reliability, and improve the company's environmental footprint.
Final results for the quarter included operating income of CAD $39 million and adjusted EBITDA of CAD $60 million. Stelco cut its net loss from third quarter almost in half to negative CAD $47 million.
"These achievements take us into 2021 with renewed momentum and further enhance Stelco's industry-leading cost position," said Kestenbaum. "Our end-markets are very strong as the broader economy and our key markets continue to grow and diversify. Stelco is positioned to capitalize on emerging opportunities, in particular in the electric vehicle market, with increased capacity to produce a full suite of products in response to market demands."
He added, "Our strategic investment of more than $600 million into our facilities since mid-2017 has provided Stelco's management team with the necessary tools to take full advantage of our tactical flexibility model and capitalize on the improved pricing we have witnessed through the early part of 2021."
Note: 1 CAD $ = $0.79 U.S.

Latest in Steel Mills