Steel Products Prices North America

SSAB Ups Ante on Nucor, Evraz; Lifts Plate Prices $80/Ton
Written by Michael Cowden
March 1, 2021
---
SSAB has increased plate prices by $80 per ton ($4/cwt) for U.S. customers and C$100 per ton for customers in Canada.
The price hike is effective immediately and applies to all new non-contract orders of as-rolled mill plate, cut-to-length plate more than 72 inches wide, hot rolled coils more than 72 inches wide, normalized plate and quenched-and-tempered product, the steelmaker said in letters to customers on Monday, March 1.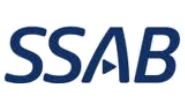 SSAB said in addition it would apply published extras, regional freight premiums and a standard "scrap collar" for quotations that require firm pricing over an extended period.
"SSAB Americas reserves the right to re-quote any open offers not confirmed by an SSAB order acknowledgement," the company said.
SSAB Americas is a subsidiary of Swedish steelmaker SSAB. It operates plate mills in Montpelier, Iowa, and Mobile, Ala.
SSAB's price increase follows $70-per-ton price hikes announced by Nucor and Evraz last week. SSAB had been expected by market participants to follow its competitors higher this week. It was not immediately clear why SSAB might have taken the previously announced increases and raised the ante by $10 per ton.
Steel Market Update's average plate price stands at $1,070 per ton, up 5.4% from $1,015 per ton in early February and up 22.3% from $875 per ton at the beginning of the year.
By Michael Cowden, Michael@SteelMarketUpdate.com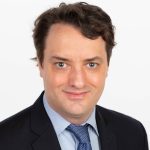 Latest in Steel Products Prices North America